Company & Product
7 Radformation Features MDs Can't Get Enough Of
When it comes to delivering impact for radiation oncologists, these seven Radformation software features are major fan favorites.
---
The origin story isn't just a rumor—yes, Radformation was founded by physicists. As a result, our radiation oncology roots run deep; we are familiar with the intricate details of patient care paths. We understand the pain points and opportunities because we've been there.
Our expertise lies in crafting intelligent automation from start to finish—from pre-plan contouring to post-treatment billing review. But our focus goes beyond just making physicists' lives easier. With every software release, we're doing more to unite teams and facilitate communication, standardization, and high-quality treatments. That's big.
Recently, we've noticed that our physician colleagues have taken notice, raving about the software that makes their efforts faster, more intuitive, and more meaningful.
Here are 7 features of Radformation software that have physicians buzzing:
1. Automated Dose Constraints
The importance of having data to support clinical decisions cannot be overstated. ClearCheck brings all the plan dose metrics an oncologist could want for plan evaluation—including conformity and gradient indices, max/mean/min dose, minimum volume, etc.—all in a single place for high-quality, objective dose analysis.
For site-specific review, ClearCheck provides dozens of pre-configured templates that conform to established breast, cranial SRS, lung SBRT, H&N, and more guidelines.
The dose constraints module makes assessing plan sums a cinch as well, even taking into account any anatomical changes that occur over time (in combination with deformed image registrations from AutoContour). Results for each constraint type are color-coded for fast pass/fail/condition identification. Want to tell our team how you feel about the results? With a simple click, you can easily add a comment. This wealth of information provides key information to help support critical decision-making in patient care.

---
"In many cases, we create multiple plans and mull the pros and cons. We're able to easily tabulate a side-by-side comparison, which makes it easier to decide. A lot of patients require replanning. As we do that for various reasons, we can also use ClearCheck to inform us if replanning made a difference. We push all patients through ClearCheck. This could benefit clinics that have variation in practices between oncologists or multiple sites."
-Dr. Houman Vaghefi, MD, PhD
---
2. Chart Rounds
We've all seen it too many times during chart rounds. The long list of patient plans gets hamstrung by too many open applications. Switching back and forth on all the various digital platforms (treatment planning system, plan report, secondary calculations, EMR, or a combination of all) is a challenge in and of itself.
Available via a standalone ESAPI application, the Chart Rounds module simplifies interdisciplinary chart review, bringing together all the pertinent plan evaluation metrics needed to assess plan quality and decide on a patient's course of treatment. All the best features of ClearCheck are available right within the Chart Rounds application, including dose constraints, structure and margin checks, access to ClearCalc secondary dose calculations, contour review in AutoContour, ARIA documents, and more.
What's more, Chart Rounds makes it easy to craft a patient-focused list for review, assign a status to plans that have been reviewed, and even keep track of meeting attendance.
---
"ClearCheck streamlines our chart rounds meetings, where we review isodose lines and dose constraints, which are displayed very interpretably. ClearCheck has been crucial in helping us find the best plans for our patients based on various constraints, especially for challenging cases."
-Dr. Houman Vaghefi, MD, PhD
---
---
3. Head and Neck Contours
This one speaks for itself. When it comes to delineating organs-at-risk—a task typically couched to dosimetrists—utilizing deep learning to boost contouring speeds can result in newfound efficiencies. This may result in getting a Draw Targets task a bit faster, but it may not impact physicians otherwise. So what does? CTVs.
AutoContour makes short work of H&N lymph nodes and can produce review-ready CTV structures in seconds for the following nodal levels: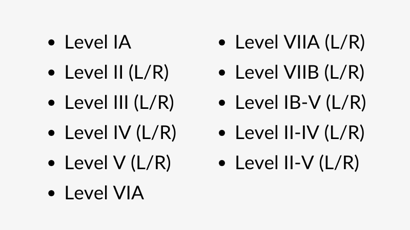 What becomes clear after implementing AI contouring is that automation is good for more than just time savings. According to Dr. Jason Beckta, MD, PhD, "It's had a huge impact on my practice. Each day we have a budget of how much attention we can spend on things, and as the day goes on our ability to make better and better decisions goes down. [AutoContour is] one of the only things that is actually better than I expected. It's kind of a two-for-one in terms of saving time but also saving energy."
4. Vertebral Bodies
We recently upgraded AutoContour with a large batch of dozens of new contours, pushing our available structure count to 200! As a part of this release, we included a model of each and every cervical, thoracic, and lumbar vertebral body. For this MD favorite feature, we can simply consult a thread authored by @drmattmc on Twitter:
Other physicians chimed into the conversation to express their appreciation for these new models:
5. Bowel Loops
The Twitter love story continues.

In a response to his own post, @drmattmc followed up with more appreciation for AutoContour's new batch of structure models.
Apparently, the bowel loops model is fairly popular as well. Given that this is a particularly difficult organ to contour, to the point that some physicians prefer the bowel bag structure to avoid the problem entirely, the addition of a bowel loops model that looks that good—without any edits—is huge.
---
---
6. Detailed Billing Checks

For most of us, our primary focus is optimizing or delivering the best possible care for our patients. How the finances may shake out at the end of the day is secondary. Or tertiary. Or even…well, let's not get carried away.
But without a stable financial foundation, physicians wouldn't be in practice for long. Managing finances to stay in the black is vital. But with very specific rules surrounding the billing of each unique treatment option, keeping tabs on the department's billing gets complicated—quickly. For some physicians, compensation is correlated with the income generated from their activities.
With QuickCode, it's never been easier to ensure the accuracy of the radiation oncology billing. QuickCode is a billing analysis software tool that instantly verifies every
procedure code captured in ARIA—from office consults to daily treatment charges. By automatically catching extraneous or absent procedure codes, the platform allows departments to stay in compliance with billing and spend less time reviewing their billing charges.
Ideally, we have the time to review all the details of each individual charge. But in a realistic clinical environment, things fall through the cracks. Detailed checks from QuickCode manage all the details, including verifying key documentation, dates of service, approval status, and more.
---
Learn more about keeping finances in focus with QuickCode.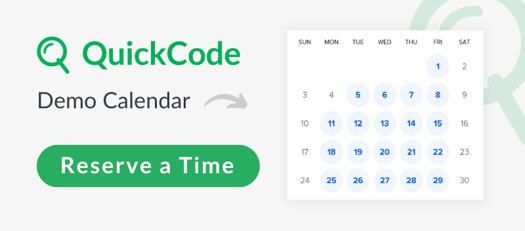 ---
7. Doing Work MDs Were Meant To Do
More and more, MDs find themselves grappling with an overwhelming array of tasks that extend far beyond patient care. Physicians spend too much work documenting and justifying plans, fighting with insurance companies, and generally have little control over their clinical time. To the extent it can help, automation can be the lever that allows MDs to adapt to a time when there are more patients and fewer resources to manage them.
These days, physicians are tasked with mounting responsibilities. AI and automation can remove bottlenecks, streamlining the tasks and workflows that lend themselves to simple validations and verifications, enabling MDs to focus on the work they were trained to do.
Regarding the promise of AI and automation, Dr. Beckta agrees. "It will allow a physician to have more reach. I always think: How can I spend less time in front of the computer and more time with the patient? We're an anchor to get people through a very difficult time. By having these tools, it allows me to be that doctor thing I thought I was getting into when I was 18," he says.
Bringing Your Best Work
It's no wonder physicians love the Radformation tools that make their work more efficient. That efficiency provides the opportunity for more profound clinical impact. Whether it's making short work of dose constraints for an SBRT or deep-learning contours for otherwise time-consuming structures, Radformation is making clinical lives more manageable, one workflow at a time. Automation is reshaping radiation oncology in tangible ways, enabling MDs to focus on what truly matters—caring for patients and guiding them through their healthcare journey.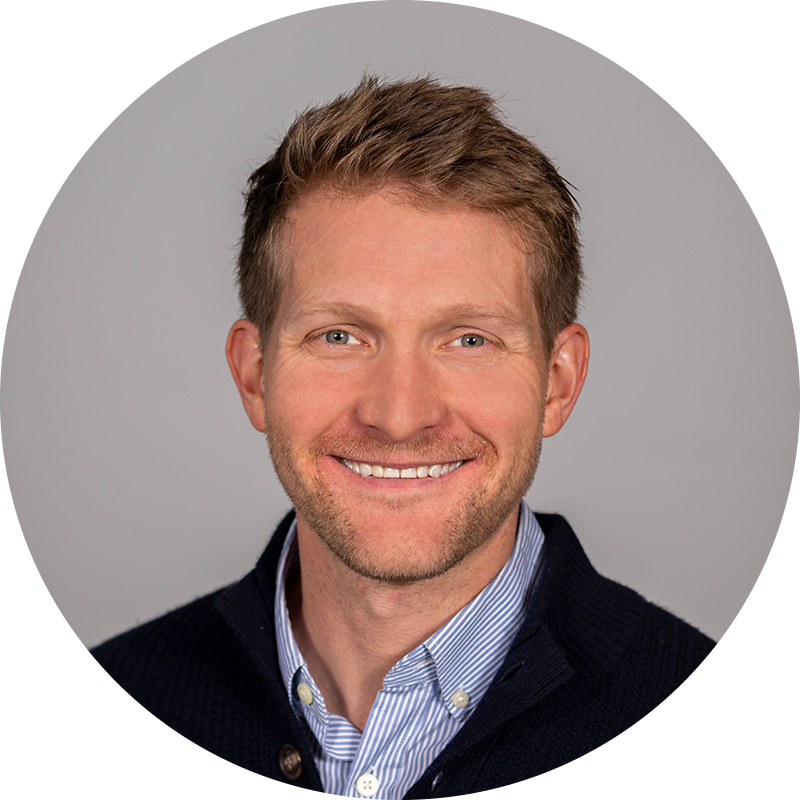 Tyler is a board-certified medical physicist with extensive clinical experience in radiation therapy. He is active in the medphys community including several AAPM committees, the AAPM Board of Directors, and as an ABR orals examiner. Tyler dabbles in real estate investing, loves preparing breakfast for his three kiddos, and enjoys playing adult coed soccer.