Company & Product
Workflow Wins: AdventHealth Partners with Radformation to Improve Workflows System-Wide
Automation Provides Major Workflow Efficiencies At Network Scale
---
AdventHealth is a comprehensive network of healthcare facilities spanning multiple states. The Florida contingent alone comprises 15 radiation oncology departments, staffed by some 40 physicists and dosimetrists. The facilities are equipped with a full complement of linear accelerators, HDR afterloaders, and specialty machines such as Gamma Knife and IORT to provide personalized care to their patients.
With diverse clinical needs, AdventHealth sought to unify and streamline operations by incorporating advanced automation tools. By harnessing the power of multiple solutions from Radformation, AdventHealth has achieved remarkable improvements in efficiency and standardization, benefitting their extensive network of clinics and patients.
Deployment of Automation at Scale
Implementing new technologies within a clinical network as expansive as AdventHealth poses unique challenges. Individual departments may take varying approaches to any given task, making one-size-fits-all solutions untenable. By implementing Radformation solutions—which readily conform to the diverse needs at scale—AdventHealth has put its large group in lock-step, unifying practices for dosimetrists, physicists, and physicians. This standardization ensures predictable and consistent outputs for their various tasks.
Emphasizing the need for standardization across multiple sites, medical physicist Adi Robinson admits, "Each dosimetrist has their own set of structure templates, and physicians each had their own constraint templates. Likewise, contour naming convention was all over the place. It became pretty chaotic." With the help of ClearCheck and AutoContour, the team members reached consensus on their approach to common practices.
"Implementing TG-263 was a goal of ours for quite some time, and these tools got us there. It really helped streamline the overall sim-to-treat process as well."
-Adi Robinson, Medical Physicist
Automation From Start to Finish
System-wide, the Florida group has deployed several key automation tools from Radformation, each addressing specific aspects of their workflows:


AI segmentation has quickly become an indispensable asset, to the degree that every patient scan is now processed through AutoContour before planning. As part of the implementation, the team adopted naming conventions conforming to AAPM TG-263 guidelines. Between automated predictions and easy-to-use editing tools, contouring and review takes half the time as before. Since AutoContour delineates every structure it identifies, they often add contours on the fly—with no additional effort.


At first, Robinson and the team were skeptical about the potential time savings for 3D planning with EZFluence. It wasn't long before the automated planning tool became instrumental, creating breast patient plans in just a matter of minutes. Given the ability to accommodate various beam and patient orientations, they've expanded utilization to whole brain, femur, lung, and pelvis cases. All sites have seen improved coverage and lower hotspots compared to manual planning.

ClearCheck has transformed the way they create patient plan reports. What used to be a manual process that sometimes took hours can now be accomplished within just minutes. But the speed doesn't come at the expense of quality; their plan reports are comprehensive, including all pertinent dose constraints, plan parameters, and other essential information. It has eliminated the need for manual documentation, and these custom-tailored reports can be directly pushed to ARIA, automating the reporting process. This frees the dosimetrists and physicists to focus their expertise on tasks that truly move the needle for patient care.


With ClearCalc, dosimetrists generate MU checks in seconds, including HDR and Gamma Knife plans. A benefit compared to their previous solution, they no longer include reference points in patient plans just for these calculations, nor do they spend valuable time importing or exporting plans and manually entering plan information. Even patient-specific QA is simpler with ClearCalc: the analysis and reporting that used to take 30 minutes now takes just five.


RadMachine has provided the physics team at AdventHealth with a unified quality assurance solution for their diverse equipment testing needs. The cloud-based application has made monitoring, reviewing, and performing QA easy, even across vast geographical areas. It has also brought a smarter approach to their quality assurance procedures. The team has streamlined daily warmups by setting up automatic imports that sync Daily QA 3 and Machine Performance Check data. Moreover, they have eliminated cumbersome spreadsheets and improved the efficiency and accuracy of their QA workflows.
Linking Multiple Products for Maximum Efficiency
Adopting automation has significantly improved efficiency across various aspects of AdventHealth's workflows. While each product provides its own unique advantages (as described above), deploying multiple automation solutions in tandem conveys additional benefits.
AdventHealth has experienced improved performance and efficiency by integrating complementary solutions from Radformation. Speaking to this synergy, Robinson says, "Having multiple products working together makes things more efficient. Having ClearCheck, ClearCalc, and AutoContour together simplifies plan evaluation, reporting, and physics checks since you only need to launch one script to view everything. "
The Bottom Line
The deployment of automation solutions has delivered substantial clinical benefits to AdventHealth's network of facilities. Successfully leveraging software at scale in their Florida departments, they've witnessed major workflow improvements, demonstrating that combining multiple solutions provides additional benefits, leading to improved efficiency, standardization, and ultimately better patient care. Robinson states, "The suite of Radformation products simplifies and streamlines the treatment planning and QA process at AdventHealth. It helps us create and deliver the most complex plans with ease."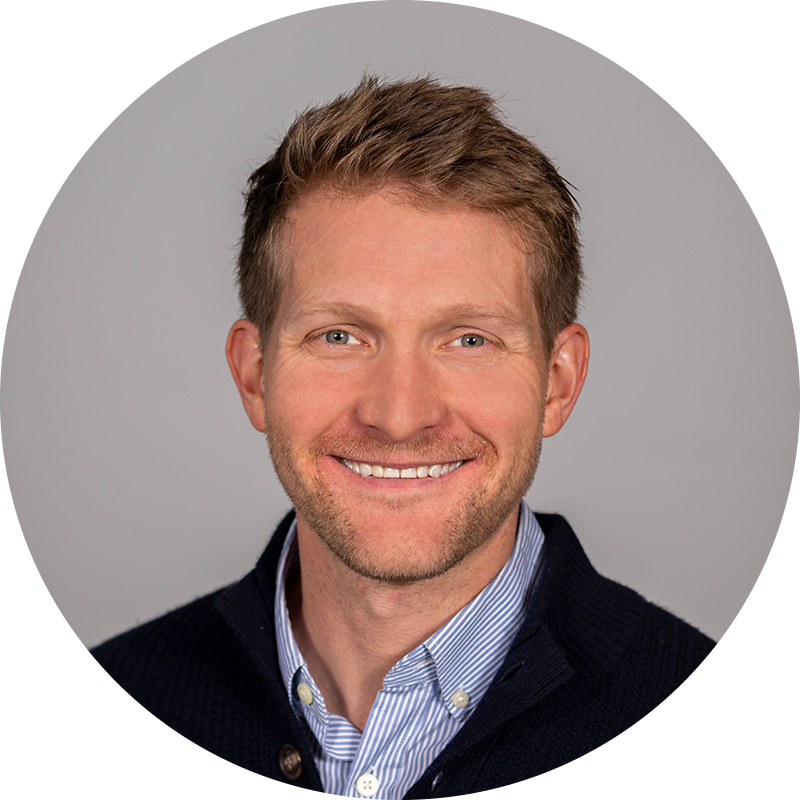 Tyler is a board-certified medical physicist with extensive clinical experience in radiation therapy. He is active in the medphys community including several AAPM committees, the AAPM Board of Directors, and as an ABR orals examiner. Tyler dabbles in real estate investing, loves preparing breakfast for his three kiddos, and enjoys playing adult coed soccer.