RadOnc News
Breast Cancer Awareness Month
Technology and organizations contributing to breast cancer innovation, research, and awareness.
---
October is an important month for us in radiation oncology as we focus our attention and awareness on the topic of breast cancer, the most prevalent non-skin cancer in women. We at Radformation salute those who have been affected by breast cancer, including patients actively undergoing treatment, survivors, caregivers, and friends and family members. In honor of breast cancer awareness month, we're taking a look at some of the latest innovations in breast cancer care and recognizing organizations that are doing groundbreaking work to help those affected by it.
New Research and Innovation in Breast Cancer
Ongoing innovation in breast cancer diagnosis and treatment continues to improve the outcomes of breast cancer patients. Though the 5-year relative survival rate for female breast cancer is 89%, among the highest for all cancer sites, more can be done to enhance the detection and treatment of the disease.


MIT's Deep Learning Mammogram Model
By leveraging a data set of over 90,000 mammogram studies, a deep learning model from MIT's Computer Science and Artificial Intelligence Laboratory has proven to be significantly better than existing methods at predicting the risk of breast cancer (1). The model can predict the development of breast cancer as much as 5 years in the future. The bonus from the study is that the predictive models augment racial equity in the diagnosis stage, which is critical given that black women are 42% more likely to die from the disease.
AI Improves Efficiency and Accuracy of Digital Breast Tomosynthesis
Other applications of deep learning have led to improvements in efficiency and accuracy of 3D Digital Breast Tomosynthesis (DBT), a technique that itself was a technological advance less than a decade ago. The study, recently published in Radiology: Artificial Intelligence, employed a deep learning algorithm to mine data in search of patterns in DBT images that were too subtle for detection by the human eye. Leveraging AI in reading the DBT images resulted in better measures of both sensitivity and specificity, while cutting image read time in half (2).
TAILORx Study
The Trial Assigning Individualized Options for Treatment (Rx), or TAILORx, is a breast cancer trial sponsored by the National Cancer Institute. The study randomized women with intermediate-risk, early-stage breast cancer into two groups: one that received hormone therapy alone and another that received hormone therapy plus adjuvant chemotherapy. The results of the study showed no benefit for adjuvant chemotherapy (3). Harold Burnstein, MD, PhD, FASCO, comments that "this study, which never would have happened without federal funding for cancer research, will transform care immediately, and for the better." He goes on to assert that "practically speaking, this means that thousands of women will be able to avoid chemotherapy, with all of its side effects, while still achieving long-term outcomes."
Organizations Promoting Outreach, Education, and Research
There are a number of organizations dedicated to supporting and enriching the lives of breast cancer patients, as well as foundations that funnel charitable contributions to critical research efforts in the field. Here are a few outstanding groups that are doing great things for breast cancer awareness:
National Breast Cancer Foundation
Among other foundations committed solely to the breast cancer cause, The National Breast Cancer Foundation (NBCF) stands out among charity organizations in its efficiency using the donations received. Out of every dollar donated to the foundation, 81 cents are channeled into comprehensive programs, which include a focus on early detection and diagnosis, support during and beyond treatment, as well as education and research. The NBCF consistently receives Charity Navigator's highest 4-star ratings, which serves an ongoing validation of its finances, accountability, and transparency.


Breast Cancer Research Foundation
The Breast Cancer Research Foundation (BCRF) was founded in 1993 by Estée Lauder's Evelyn Lauder after her diagnosis of early stage breast cancer. Evelyn is often given credit for the genesis of the recognizable pink ribbon associated with breast cancer awareness. The company is ambitious in its commitment and contributions to research to advance diagnosis and treatment of breast cancer. In 2019-2020 alone, BCRF plans to grant more than $66 million to scientists from top laboratories and universities to support breast cancer research.


Susan G Komen Foundation
The Susan G. Komen Foundation is the most funded breast cancer organization in the United States, and also the largest. To date, the company has contributed more than $988 million to breast cancer research, but also engages in education and support for patients and families worldwide, to the tune of $2 billion since 1982.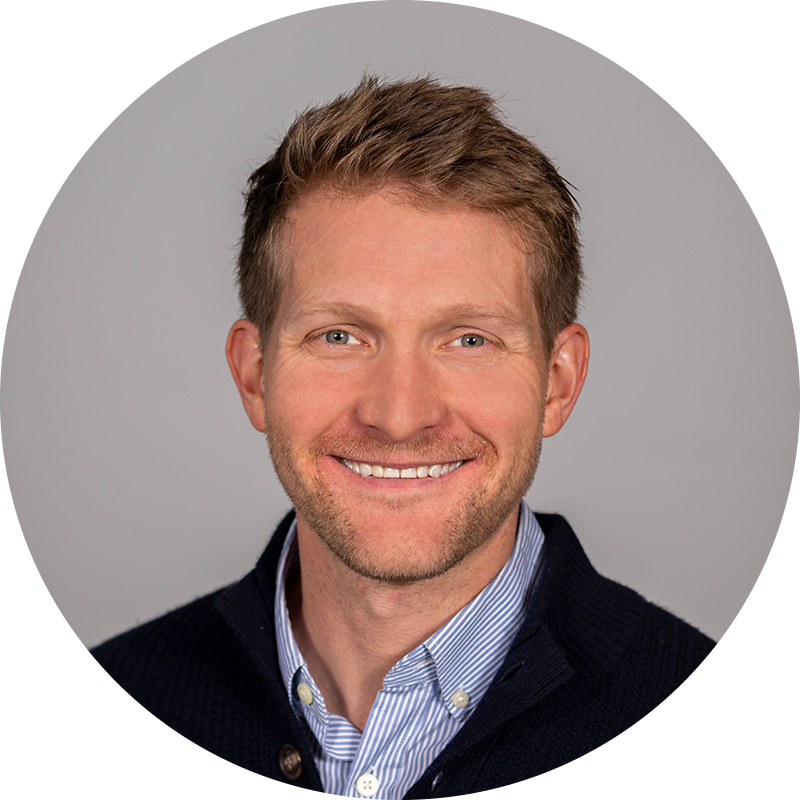 Tyler is a board-certified medical physicist with extensive clinical experience in radiation therapy. He is active in the medphys community including several AAPM committees, the AAPM Board of Directors, and as an ABR orals examiner. Tyler dabbles in real estate investing, loves preparing breakfast for his three kiddos, and enjoys playing adult coed soccer.