Company & Product
ClearCheck and ClearCalc V1.7
Better together: The latest version of ClearCheck and ClearCalc is our best ever.
---
The latest iteration of ClearCheck and ClearCalc is packed with amazing new features and modules that take treatment plan evaluation to the next level.
Treatment Preparation Checks
ClearCheck aims to improve plan review and enable efficient and easy reporting through automation. With the release of 1.7, we have added new Treatment Preparation checks to knock more TG-275 recommendations off your task list. The check items verify that the plan and fields are configured correctly for treatment and include:
Couch coordinate assignment
Verification of allowable treatment energies for pacemakers
Diagnosis (ICD10) assignment
Tolerance table verification
Plan scheduling
QA course completion
Portal dosimetry results (if applicable)
Planar IMRT comparison results from portal dosimetry are now viewable in ClearCheck for convenience while performing other plan checks. Results can be included in the printed plan report.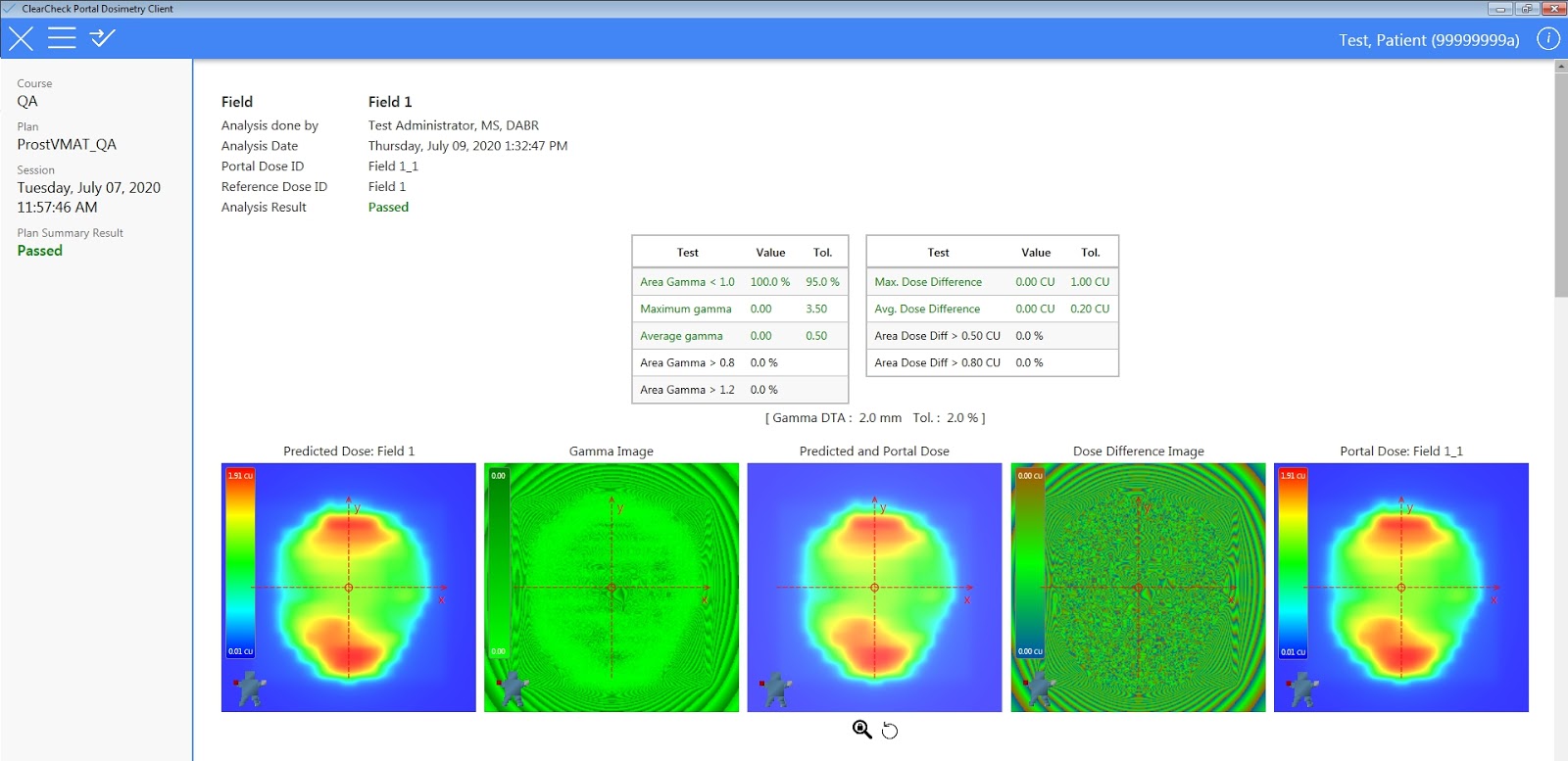 There are hundreds of parameters to verify when checking a plan. Optimizing a plan for high-quality patient care is a meticulous and time-consuming process. We've built up our plan checks to make the process faster, easier, and more robust. We've added checks like Field ID and beam orientation matching, ensuring MLCs are closed within a specific distance behind jaws, checks for the proper naming convention for structures, structure sets, series, 3D images, and more.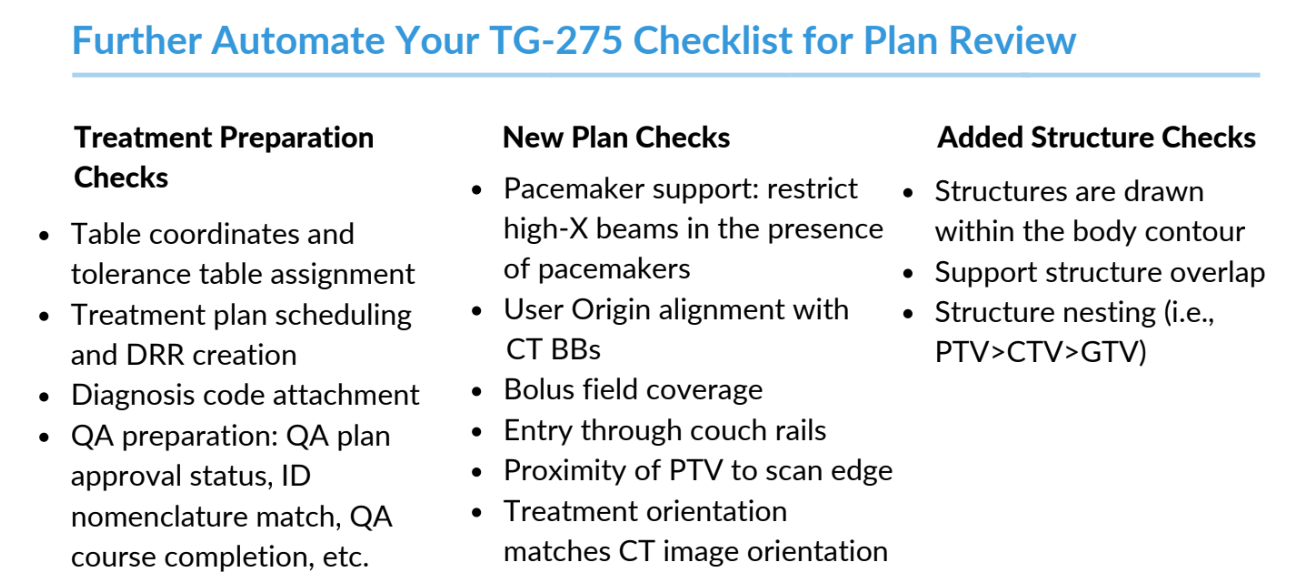 Generating clear, concise reports is a hallmark of an efficient workflow. With the latest from ClearCheck, further report customization is enabled through section highlighting, perfect for drawing attention to specific details within a report, like the newly added tabletop location or "Use Gating" status.
Integration with AutoContour
Interested in faster, AI-driven contours? ClearCheck v1.7 incorporates the best of Radformation's new automated contouring solution, AutoContour. With AutoContour enabled, Eclipse v15.5+ users have access to fast, clinic-ready contours directly from ClearCheck without importing or exporting DICOM files. Over 40 models of common OARs are available without any clinic-specific setup needed.

Powered by AI, our new automated contouring software instantly generates over 40 OARs and planning structures, standardizes accurate contours, and seamlessly integrates with Eclipse and ClearCheck.
"AutoContour represents a new standard for efficiency and safety in radiation therapy contouring."
Improved Photon and Point Selection Workspace Features
Secondary, independent dose calculations are a critical step in validating a plan's safety and accuracy before treatment. We're focused on making the process faster and more accurate, delivering the information you need in fewer clicks. The Radformation team compiled and added the most requested features to improve ClearCalc, which now can display pass/fail results for all calculated points to give users an overall sense of the passing rates in 3D space.
Visualization of results is essential, so we've tweaked ClearClac to display up to 250 evaluated points for the target structure. Additionally, ClearCalc can display the best single point agreement out of the thousand points for all the fields. In the case a single point doesn't pass, ClearCalc can suggest a number of alternate points to choose from, removing the need for creating and exporting new reference points. Got something wrong? Undo/redo functionality has you covered, allowing the ability to experiment with different points for various fields and go back if needed.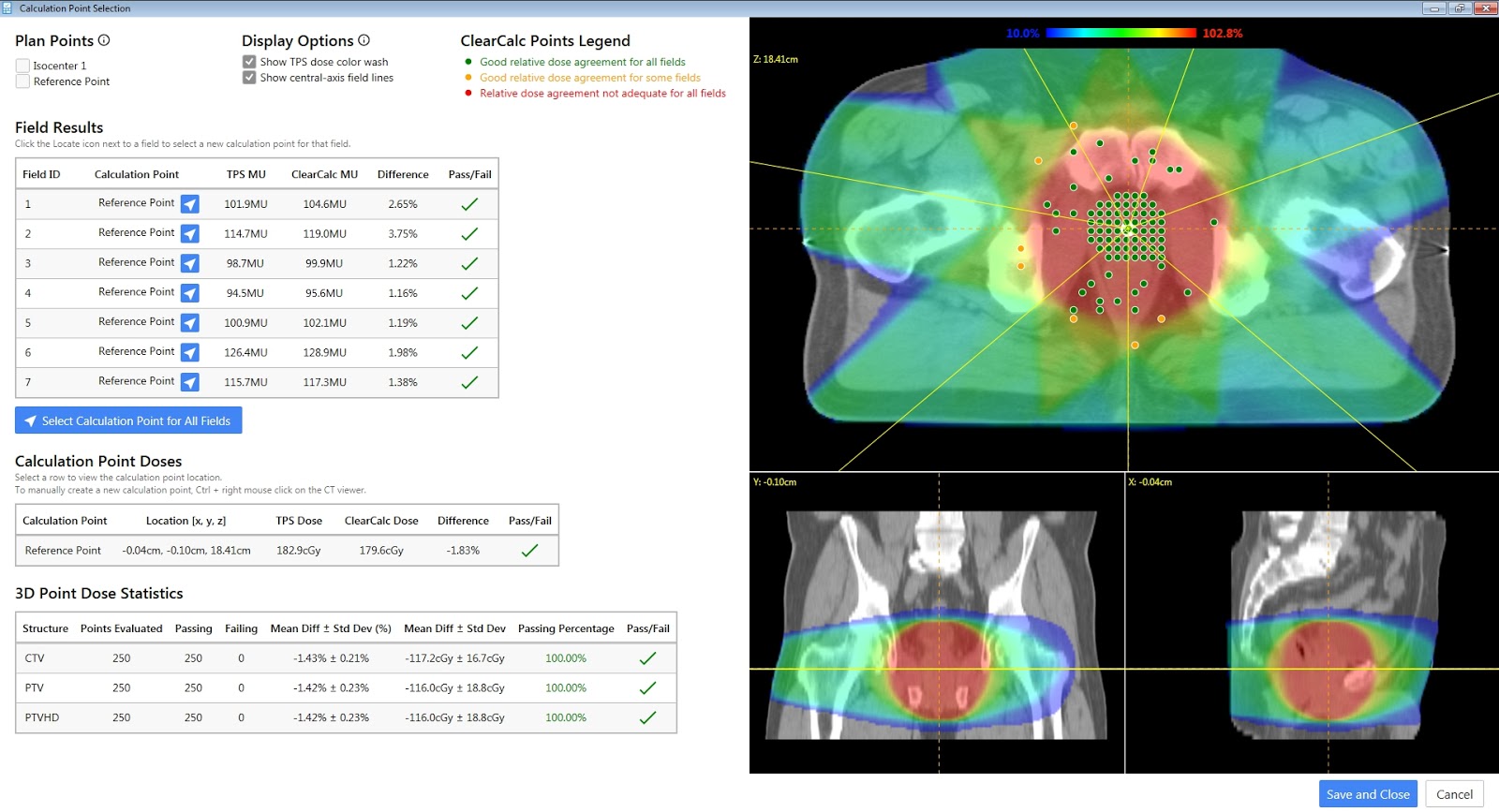 By adding diode support in the latest iteration of ClearCalc, users can now calculate expected diode doses to compare with in-vivo measurements. ClearCalc's seamless integration with ClearCheck allows clinicians to print diode result reports when recorded, removing all the manual exporting, importing, and report generation.
Additional User-interface and Customization Features
Not all clinics are the same. To better accommodate each clinic's needs, we have added features to support each department's customized setup. ClearCalc automatically synchronizes measured data for PDDs and applicator factors from Eclipse, making the initial configuration simple and ensuring each calculation is as accurate as possible. Lastly, ClearCalc has integrated a decay calculator for brachytherapy sources from source check to treatment.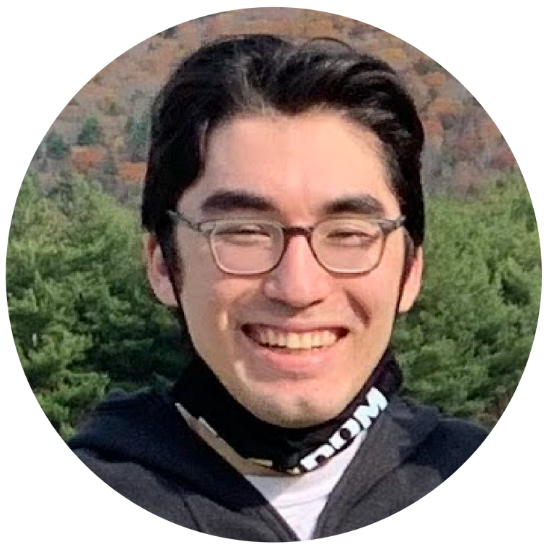 Kevin interned with Radformation as a medical physics MS student at Hofstra University, and graduated in May 2021. Kevin's work mostly focuses on optimizing tasks through programming, since as Church-Turing proposed, "Any effective procedure can be simulated by a (generalized) computer." His hobbies include cooking, rock climbing (when not trapped on the complanate surface that is Long Island), and video games.