Company & Product
ClearCheck, ClearCalc, & AutoContour 2.0
Read up on the new features coming soon to ClearCheck, ClearCalc, and AutoContour 2.0.
---
ClearCheck, ClearCalc, and AutoContour 2.0 will soon be available! These updates include amazing new features and modules to enable a more streamlined workflow than ever before.
Our flagship product keeps getting better. With ClearCheck 2.0, we're raising the standard for plan evaluation and reporting by offering over 100 plan checks, 20 different constraint types, and 50 pre-built customizable protocols available for download.
Display BED/EQD2 DVH and combined plan sum data to better inform clinical decisions. Carry over Eclipse upper/lower DVH estimations for planned structures.

Toolbar Status Indicator for Collision Check/Portal Dosimetry/ ClearCalc
Can't remember if you ran ClearCalc or Portal Dosimetry? You can quickly assess the completion of ClearCalc secondary calculations, Portal Dosimetry results, and Collision Checks with the status indicators.

Automatic Conformity and Gradient Indices
There's no need to manually create expansion structures for your targets in order to get the data you need. Expansion structures are automatically generated for easier calculation of Conformity (CI), Gradient (GI), and Paddick Conformity Indices (PCI).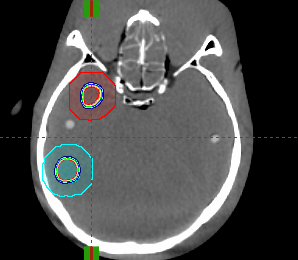 Document Services For Networks
The latest version of ClearCheck allows for printing to different ARIA servers, expanding the ability for direct printing to ARIA Documents.

Other Great ClearCheck 2.0 Additions
Dose Constraints
For exact constraints and normalized values, the = function verifies matches

Effective Liver Volume (Veff) is available for compliance with RTOG 1112

Constraints from the ARIA prescription can be pulled into ClearCheck for dose analysis
Plan Checks
Skin flash check displays the flash distance

Verification to prevent reversal of fractional dose and number of fractions

BB check: only two BBs in X/Y direction are required for a pass

Plan sum field isocenter match

Body ID nomenclature matches
Administration Options
Print to different ARIA servers in a single-install environment
Import XML and CSV Eclipse Protocol files directly within the application
Organize templates with sub-folders and tags
Reporting
Setup Technique displayed in Field Properties section

Pre-shift setup SSDs displayed in the Shift section

Brachytherapy applicator and reference line display on CT views

Option to enable/disable User Origin regardless of fields being ON

Structure fill option on CT images

Option to rotate the perspective of the 3-view CT images

Field outline/CIAO display on the 3D render view
The 2.0 version will be a major upgrade to the already amazing ClearCalc. This version is the most comprehensive and feature-rich, offering support to more modalities, more machines, and more treatment planning systems.
Trajectory and Dynalog File Analysis
Verify your patient-specific QA agreement from within ClearCalc.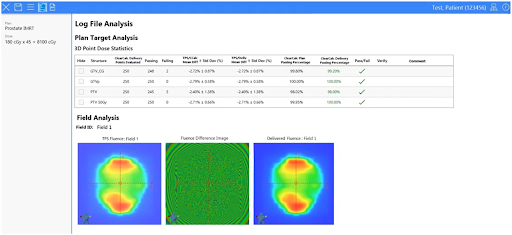 Expanded Machine and TPS Compatibility
ClearCalc is second-check ready for virtually any machine in your department, including GammaKnife, Superficial, Orthovoltage, MRIdian, Elekta Unity, CyberKnife and TomoTherapy. ClearCalc offers flexibility in mixed environments, allowing secondary dose analysis for nearly all treatment planning systems, including Eclipse, Monaco, RayStation, Pinnacle, Oncentra, Brachyvision, VariSeed, and iPlan.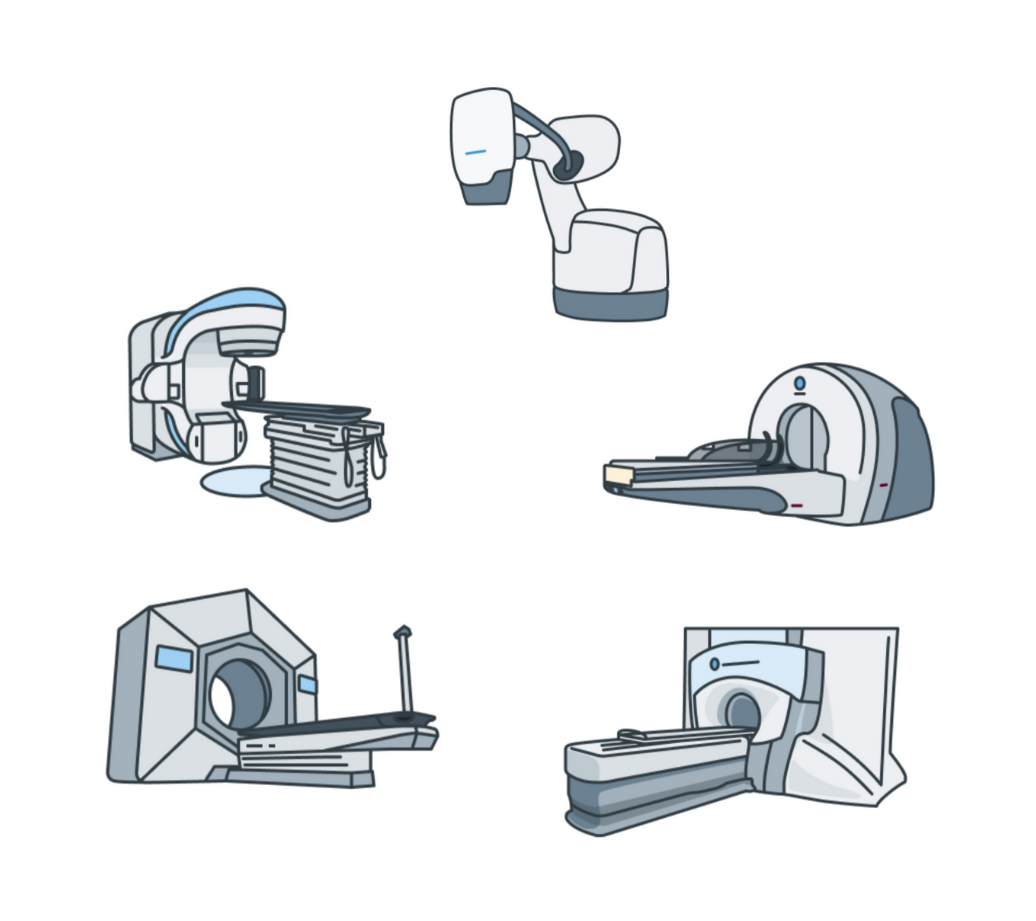 Calculation Point Selection Window Enhancements
Adjustable isodose levels
Hover window showing at-a-glance point performance in the CT View
Add points to the calculation point dose table on the fly
This new functionality displays additional visual plan information, highlighting profile dose comparison for all three viewing planes.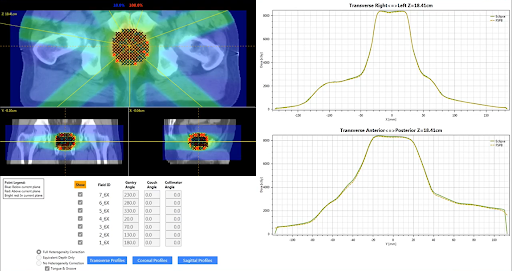 Dose Calculation Agreement Tolerance
Users can set threshold pass/fail tolerances for calculation point acceptability. Create unique dose tolerances for all your department's treatment modalities (3D/IMRT/SRS-SBRT).
Enhancements for Electrons
BEV Display shows the en face electron beam and cutout for visual confirmation
Cutout Factor Library allows users to enter specific cutout codes to perform calculations
Additional calculation parameters now displayed include source-to-bolus distance, calculation point SSD, and calculation point depth (with equivalent depth, when applicable)
Users can set threshold pass/fail tolerances for calculation point acceptability. Create unique dose tolerances for all your department's treatment modalities (3D/IMRT/SRS-SBRT).
Other Additions to ClearCalc 2.0
Brachytherapy: Added multiple-day scheduled source decay, total dwell time/channel sum to each channel table, along with total treatment time.
Diodes: Manually edit SSDs for diodes, and redesigned formatting allows for easier on-the-spot entry for results with the standalone application.
Reporting and Administration: New superficial/orthovoltage setup tabs and report customization.
DICOM Standalone Application: New look for easier DICOM search navigation, option for entry for TPS MU values for hand calculation comparison, and manual bolus thickness.
Users will be able to set threshold pass/fail tolerances for calculation point acceptability. Create unique dose tolerances for all your department's treatment modalities (3D/IMRT/SRS-SBRT).
AutoContour 2.0 has expanded its feature set to help save clinics additional time and improve efficiencies with advanced editing tools, new models, and more.
Remove parts will remove any volumes under the selected amount in either 2D slices or 3D space
Fill structure will fill any volumes under the selected amount in either 2D slices or 3D space
Threshold will autofill or remove parts of a contour based on a selected HU range
Pencil tool was improved to also allow for "rubberband" movement moving the contour line

Brush tool was improved to allow for adaptive editing based on HU gradients

AutoContour now has the ability to view the sagittal and coronal views as DRRs to preview the structure outlines on BEV as they will be seen in treatment imaging.

AutoContour has added many lymph node structure models to the list of structures available. To help with combining structures for a CTV or total OAR, users have the ability to choose which models to use for a single contour: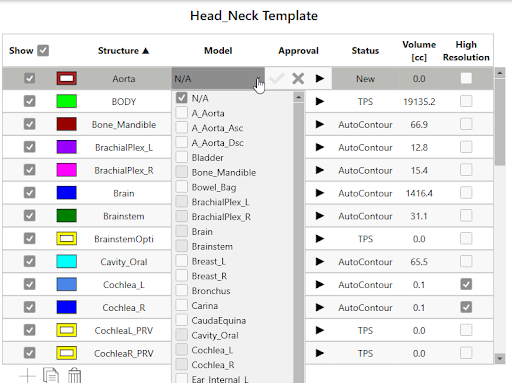 When creating a crop boolean planning structure, AutoContour users now have the option to crop both inside or outside. This is useful for cropping PTV structures away from the BODY contour and for optimization structures as well.
Template Creation for Eclipse TPS
Whether you prefer to create templates in Eclipse or AutoContour, AutoContour has the ability to export AutoContour Structure templates into Eclipse Structure Set Templates and vice versa.
Sign up to receive an email notification when the 2.0 versions are ready for upgrade.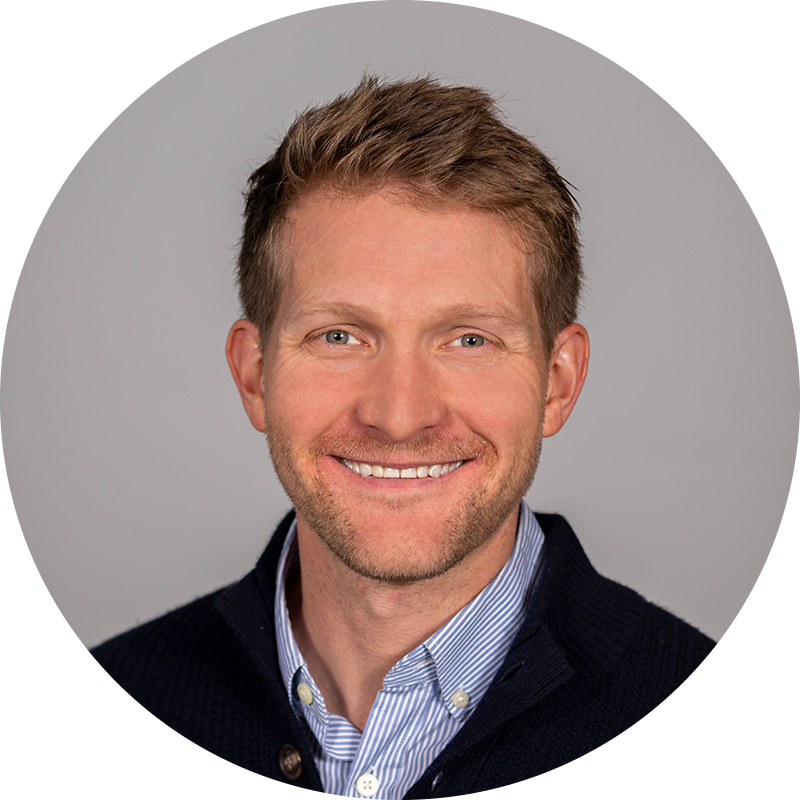 Tyler is a board-certified medical physicist with extensive clinical experience in radiation therapy. He is active in the medphys community including several AAPM committees, the AAPM Board of Directors, and as an ABR orals examiner. Tyler dabbles in real estate investing, loves preparing breakfast for his three kiddos, and enjoys playing adult coed soccer.