Company & Product
Introducing QuickCode: Automated Radiation Therapy Billing QA
The Radformation team is excited to announce QuickCode, a billing quality assurance (QA) software.
---
The Radformation team is excited to announce our newest radiation oncology automation tool:
QuickCode, a billing quality assurance (QA) software
that instantly reviews captured charges, revealing potential errors and inconsistencies.
Radiation therapy billing and coding is a complex process with plenty of nuance. Procedure code verification can take hours, with errors easily being overlooked. As a result, claims may be denied or payments withheld. A recent Red Journal study addressing billing errors found that 13.6% of patient encounters contained a charge error, usually due to incomplete/incorrect billing, double entries, or incorrect dates of service. After implementing a QA initiative involving an automated billing system with real-time verification, billing errors dropped to 1.9%.
QuickCode was designed to simplify billing and reduce errors, allowing departments to save time and recapture lost revenue.
Instantly Audit Every Charge, Every Time
QuickCode automates billing procedure code reconciliation by instantly auditing codes captured from Varian's ARIA® Oncology Information System (OIS) to reveal errors, missed charges, and extraneous or absent procedure codes.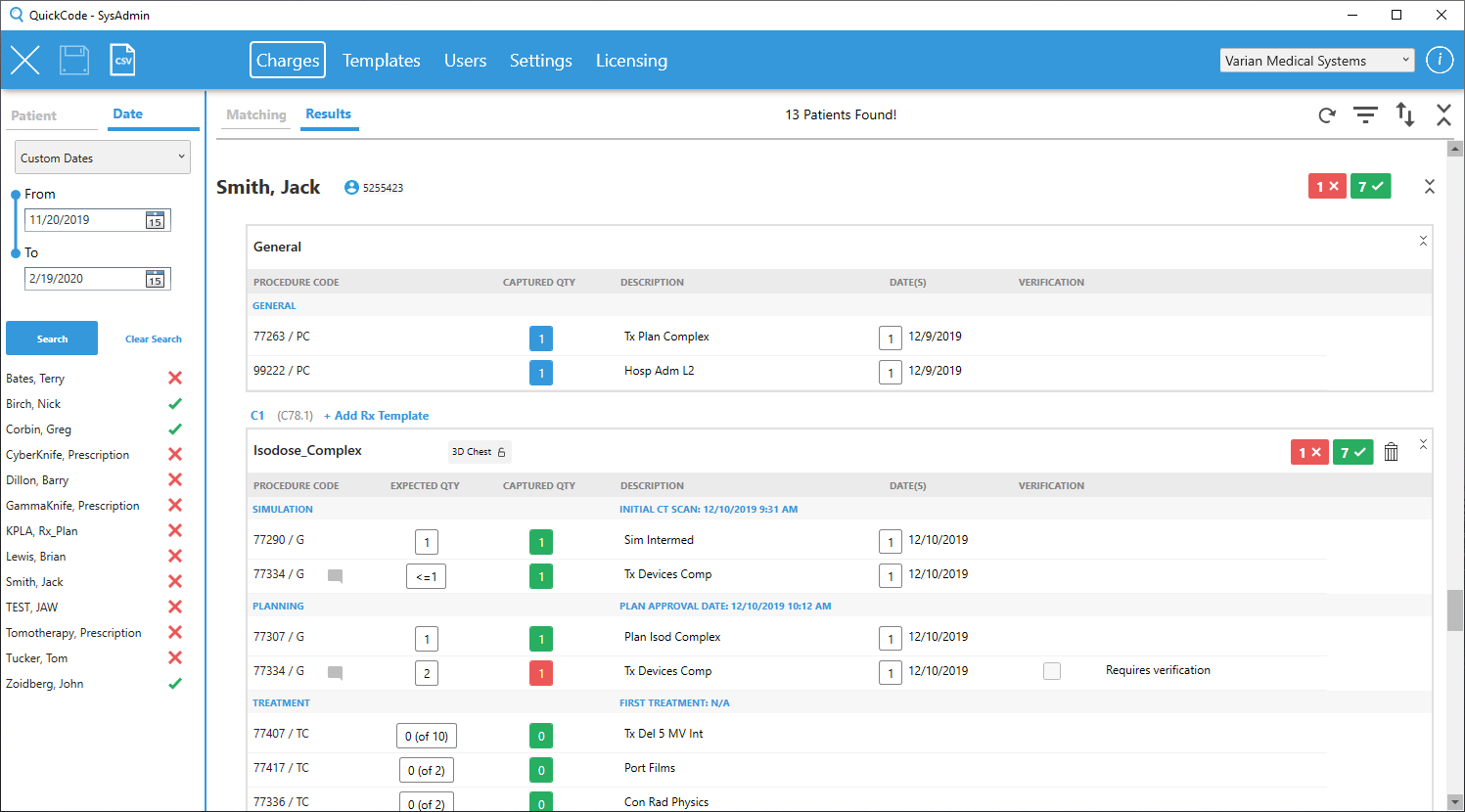 Direct ARIA® Database Connection
QuickCode synchronizes with custom procedure codes, modifiers, and other data within an ARIA® database during installation, providing departments with a unique view of their own data and documents. Using the information contained within the plan, prescription, or treatment sessions, QuickCode matches plans and/or prescriptions with billing templates for easy comparison.
Procedure codes are analyzed systematically in QuickCode by applying billing templates, which organize procedure codes and conditions by treatment type. Templates are automatically assigned to approved plans and/or prescriptions. QuickCode can search for specific documents in the patient record (Dynamic Documents) to detect discrepancies in dates of service or absence of signatures. QuickCode provides over 20 premade billing templates, and users have the ability to edit these or create new, custom templates to meet unique departmental needs.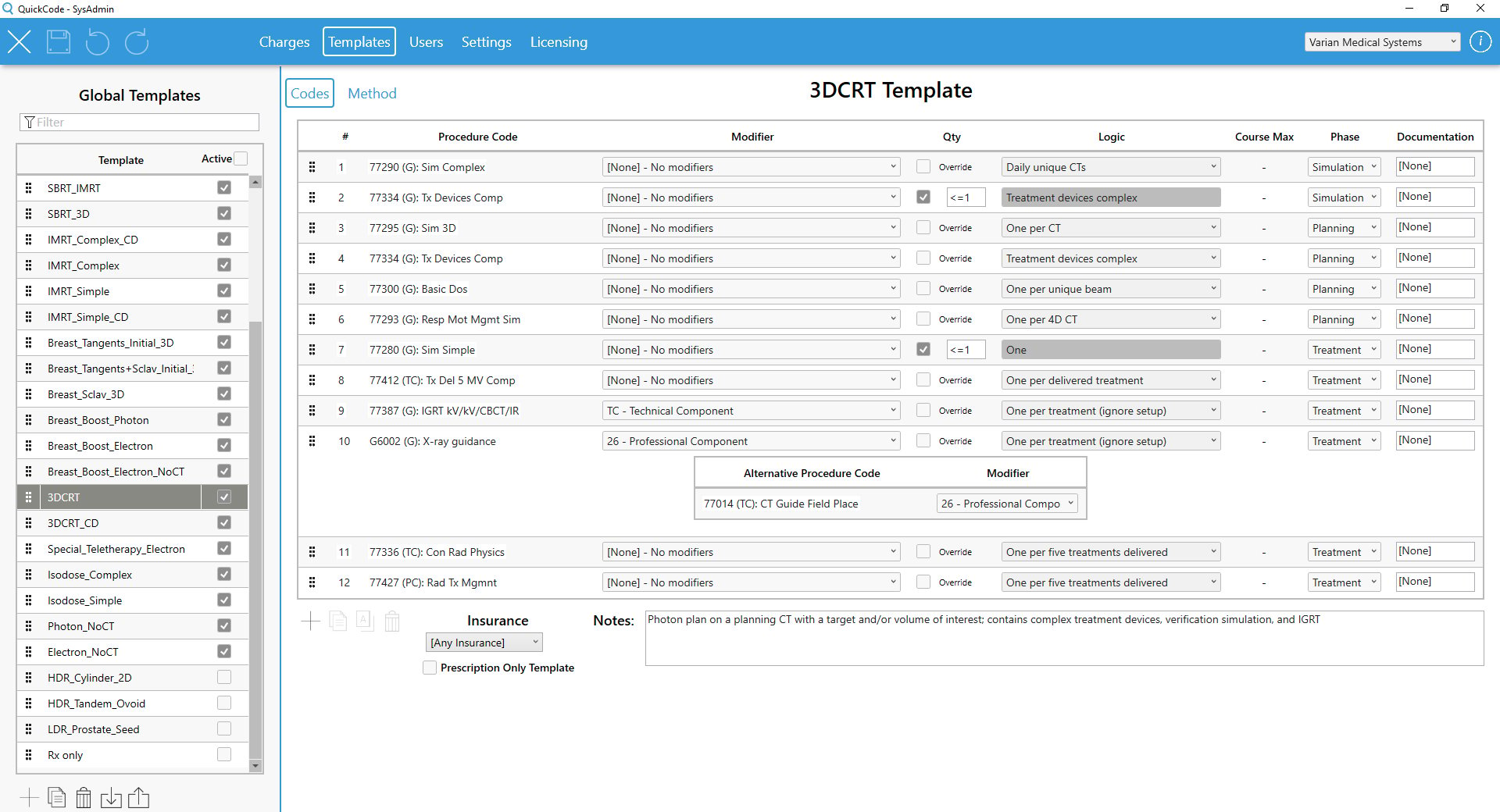 Flexibility and Control in Billing Reconciliation with QuickCode
Analyze ARIA® procedure codes using preset billing templates
Search for individual patients or review multiple patients simultaneously
Audit billing daily or weekly–whenever it's convenient
Work with various insurance company requirements
Tailor custom billing templates to department standards
By minimizing errors and decreasing the time spent on analysis and verification, QuickCode gives clinics peace of mind and confidence in their billing.
Schedule a demo
or
contact us
to discover the impact of automated billing QA on your department.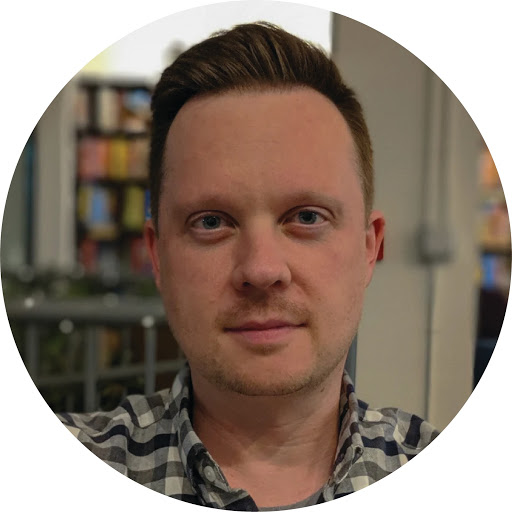 Bradley is a Certified Medical Dosimetrist and QuickCode Product Manager at Radformation. He studied dosimetry at Roswell Park Cancer Institute and earned a Master of Science in Medical Dosimetry at Southern Illinois University Carbondale. In his free time, Bradley likes to travel the world, explore the great outdoors, and shoot nature photography.