Company & Product
Introducing RadMonteCarlo
ClearCalc is upping the ante in the latest V2.2 release with a new Monte Carlo module among other exciting updates.
---
Radformation is at it again, bringing more features and functionality to our suite of automation tools. Version 2.2 of ClearCalc raises the bar for secondary dose calculation software. This latest release includes an accurate and rapid cloud-based Monte Carlo calculation algorithm (optional upgrade) along with many new features designed to meet the modern demands of clinicians.

Introducing RadMonteCarlo
RadMonteCarlo is a new algorithm offered as an adjunct to ClearCalc. A cloud-based secondary dose calculation solution utilizing Monte Carlo principles, RadMonteCarlo brings gold standard accuracy to the pre-treatment workflow. As an optional add-on, it compliments ClearCalc's current calculation capabilities, providing extra confidence when evaluating the most complex treatment plans. Suited for today's dynamic clinical environment, RadMonteCarlo calculates a full 3D volumetric dose and performs a quantitative 3D gamma analysis for both routine and challenging clinic plans.
New Proton Support: With the addition of RadMonteCarlo, ClearCalc now supports protons, adding to the other supported modalities - photons, electrons, and brachytherapy (TG-43 only). Our proton Monte Carlo dose algorithm supports modulated pencil beam scanning technology, which offers the unique advantages of proton therapy such as target dose conformality and reduced low dose spill. With the inherent challenges that come with proton planning, it's all the more imperative to have a robust, reliable secondary dose calculation algorithm.
Fast, Accurate Calculations: Like you, we value speed and efficiency. For our new Monte Carlo algorithm, a high-speed cloud-based computing platform simulates particle transport and interactions with speed and accuracy—with between 400 million and 2 billion particles simulated depending on field size. The cloud confers these benefits with no need for additional (and costly) hardware installation and maintenance. Past plan results are automatically saved and verified upon reopening to minimize the need for recalculation.


Safe and Secure: All data sent for dose calculation is de-identified, encrypted, sent to our secure cloud-based platform, and returned to your local workstation. Once returned, ClearCalc removes all data from the cloud.


Volumetric Analysis: New 3D analysis tools provide additional confidence in your primary treatment plan verification:


3D Gamma Criteria - Review gamma pass rates against predefined protocols or make on-the-fly edits to passing criteria for percent difference, distance-to-agreement, and dose threshold.

3D Gamma Mask – A gamma mask CT overlay allows for a quick visual analysis of 3D gamma pass/fail results.

RadMonteCarlo Dose Cloud – View the RadMonteCarlo dose cloud overlaid on the CT image.

RadMonteCarlo Dose Volume Histogram – Compare independently calculated RadMonteCarlo DVH structures side-by-side with DVH results from the treatment planning system.

Uncertainty – Users have the ability to adjust the voxel resolution and review the resulting change in calculation's statistical uncertainty.



Exciting New ClearCalc Features
Though the introduction of RadMonte Carlo would be worth its very own version update, there is way more to this release than our new calculation algorithm. Here are some additional features that improve upon an already fantastic ClearCalc:
Dose profiles for Reporting: Dose profiles from multiple planes can be captured and automatically sent to the ClearCalc report along with the displayed intersection plane from the 3-slice CT view.
Redesigned Administration Interface: A new ClearCalc Administration menu layout makes it easier to locate and edit necessary software settings. In addition, users can review a historical log of tracked changes for improved control and management oversight.
Customize Plan Tolerance Groups: Tolerance groups that determine plan analysis criteria may be custom-named, and users may now create additional tolerance settings.
Save and retrieve hand calculation results: Conveniently save and retrieve hand calculations for photons and electrons.
Edit Displayed Prescription for DICOM plans: With dose often normalized in DICOM RTPlan files, users may edit the displayed prescription dose to match the physician's intended prescription for documentation purposes while maintaining calculation accuracy.


Other Additions to ClearCalc V2.2
In addition to the impressive updates listed above, we've made other enhancements in response to user requests. For our diode measurement module, we've added SSD calculation corrections. ClearCalc users can now choose the cutout factor method for hand calculations to support electron calculations, including the cutout factor library. In addition, the dose normalization value, field weighting, and prescription dose are all displayed separately in the calculation parameters table for easy verification. For Gamma Knife users, our convenient color-coded results allow users to independently verify the source calibration date and activity between user-entered values in ClearCalc compared to GammaPlan database values. Cone sizes for CyberKnife are now displayed in millimeters. We're a big fan of shortcuts, so we're debuting two keyboard shortcuts for quicker outputs:
Ctrl + L for fast log file analysis
Ctrl + R to start RadMonteCarlo calculations
Better Than Ever
We may be biased in this opinion, but we thought ClearCalc was already pretty impressive. But with this latest version update, our secondary calculation platform is better than ever. The list of modalities and machine types supported is expanding, making ClearCalc suitable for nearly any clinical configuration.
---
Want to see more? Check out the webinar we hosted on October 5, 2022, where we showed off all the latest features in ClearCalc V2.2—along with updates for AutoContour and ClearCheck.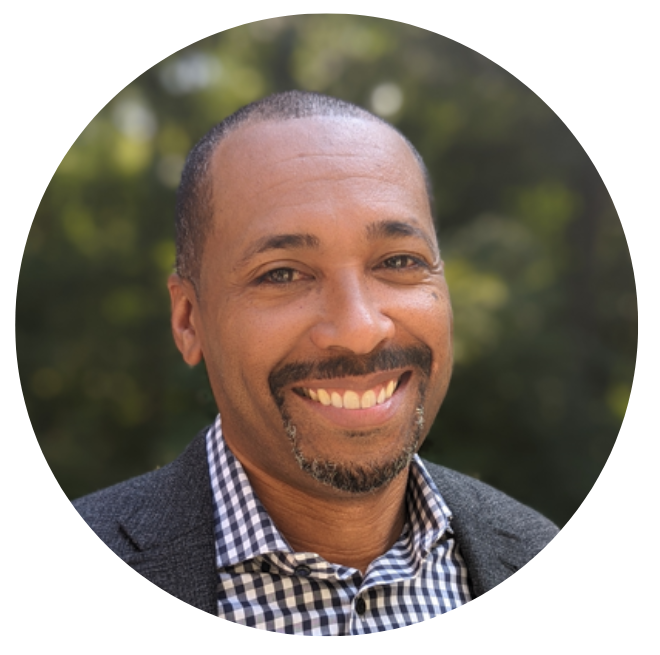 Charles is a board-certified Medical Physicist with over 21 years of clinical experience. While working in the clinic he enjoyed developing scripts to help automate routine clinical tasks. In his spare time, he enjoys spending time with family, fishing, listening to vintage jazz, and eating donuts.