RadOnc News
Medical Physics Residency: An Applicant's Guide
The process by which medical physics students apply to residency programs can be a bit overwhelming. So much emphasis is placed on getting a residency posi
---
The process by which medical physics students apply to residency programs can be a bit overwhelming. So much emphasis is placed on getting a residency position for those who want to work clinically, as this is the most direct path toward working clinically. As someone who is going through the application process currently, I thought compiling some of the advice and resources that I have used would be helpful to students in the future. The purpose of this blog is to provide as much information to applicants as possible, and hopefully make the process a little less stressful.
Information/Statistics (2021/2022)
Let's get into some data that can help applicants wrap their heads around the scope of the entire process. Those seeking a medical physics residency are probably well aware that most residency programs participate in the National Match Service (NMS) system that pairs interested applicants with similarly interested programs. With that said, some programs decline to participate in the NMS system, and applicants need to seek the individual programs' websites for more information regarding their application. These applications will normally have similar, but different requirements than the NMS application, as well as earlier application deadlines.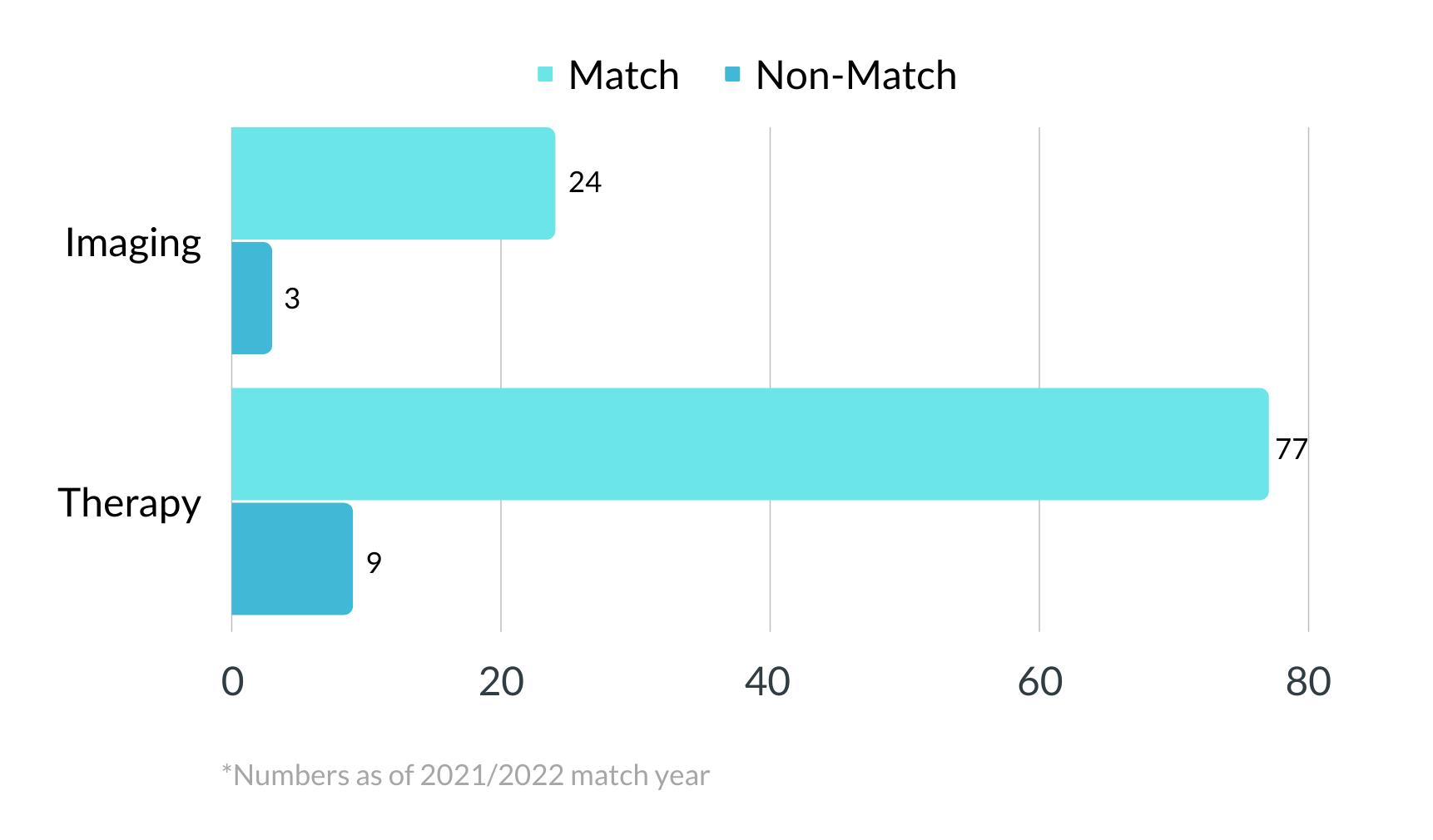 The NMS application needs to be submitted with credits, which can be bought and then applied to individual applications. As of 2022, it is $150 to buy a batch of ten credits, and $20 to buy a single credit. Often, applicants will apply to programs in batches of 10 in order to optimize for cost. Typically, non-match programs do not require an application fee.
Sept - Oct: First non-match application deadlines
Dec 1: Recommended date by which applicants should register for the MedPhys Match
Mar 4: Online NMS Match System will open for Match participants to submit Rank Order Lists
Mar 20: Final date for submission of Rank Order Lists
Mar 27: Match Results Day
Whether it is the NMS Match application or applications for programs outside of match, the materials you will need are relatively the same. It is best to have these sooner rather than later, as one of the most difficult aspects of the process—at least for me personally—has been the combination of residency application tasks with a graduate school workload. Here is a basic overview of what you will need to gather:
General information / personal details
Education/Degrees
Prerequisites (both undergraduate and graduate)
Professional Experience (if applicable)
Transcripts (both undergraduate and graduate)
CV*
3 References**
*For CV tips, the AAPM website provides some great resources.
**The match application requires three, however this number can vary slightly for non-match programs.
Interviewing can be a stressful experience for those who are uncomfortable with them. The best method for increasing confidence in an interview is sufficient preparation. Beyond preparing for the general interview questions (e.g, tell me about yourself, why medical physics?, etc.), some general tips I would suggest include:
Research the program and your interviewers prior to the interview. It helps to have some knowledge of what the program emphasizes, as well as the different procedures they do. Most programs' websites do a great job of outlining this. One thing I like to do is give my interviewers a search on PubMed to look for the research they do. This will give you an idea of what they are interested in.
If the interview is virtual, consider dressing as you would for an in-person interview (yes, this includes pants and shoes). Personally this puts me in a better mindset for the interview.
Ask lots of questions. Not only will this make you stand out as someone who is very interested in the program, but the interview process should be as much about you interviewing programs as it is programs interviewing you. At the end you will need to rank programs and the answers to these questions can help you make decisions.
Be yourself, and be clear with yourself on what you want out of residency or this potential program.
For those seeking residency positions, there are some great resources available to help structure and accelerate your search. Here are a few of the most useful ones I utilized:
The medical physics subreddit is a great source of information for anything medical physics-related. Beyond general discussion on medical physics news, topics, and job postings, the subreddit also has weekly threads for questions about grad school, residency, and general career topics that can be a gold mine for someone applying to residencies.
r/Residency -

Shared Google Document



This sheet
is a great resource that is seemingly passed down from different applying classes. One can find information on what programs are available (both match and non-match), residency program salaries, number of positions available, and interview dates going back to 2013. Once your applications are submitted, this is especially helpful in figuring out if a program has declined to invite you to an interview (some do not specifically let you know) or if they have yet to send out interview invitations to anyone.
Advisors/Current Residents



This, in my opinion, is the most important resource for someone to look to for information. Physicists who have already been through and understand the road that lies ahead are so valuable. Ask questions and take every opportunity to learn, and you will only be better prepared.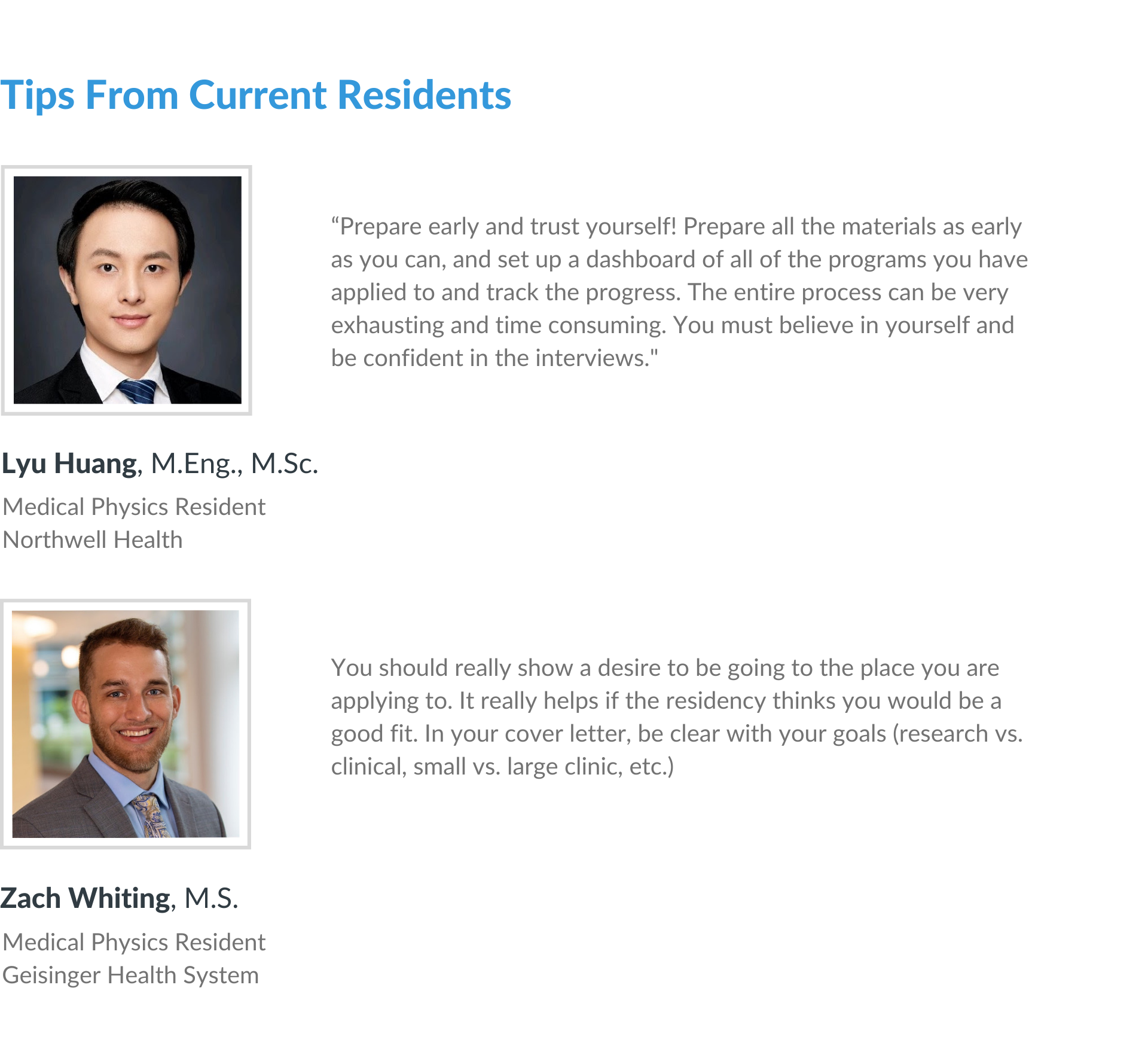 The residency application process is stressful for most. The biggest mistake a candidate can make is attempting to do it alone. The medical physics community is great at advising and guiding prospective medical physicists, and the advice of those who have walked in your shoes is invaluable. I hope that these tips can answer some questions you may run into, and wish you the best of luck in your residency hunt.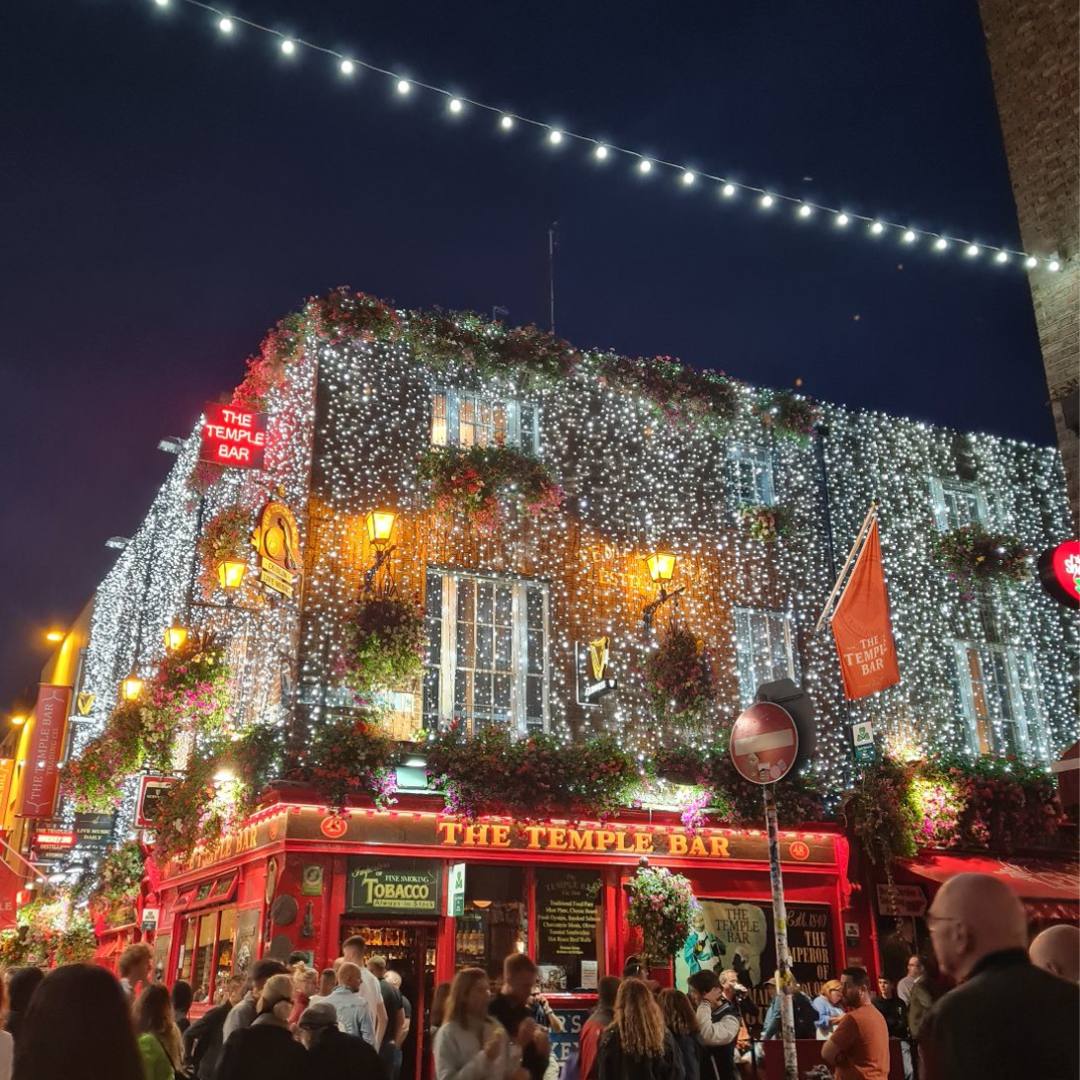 Austin interns with Radformation as a medical physics MS student at Hofstra University, and graduated in May 2022. His focuses at Radformation included marketing, blogging, and working on case studies. His interests include cooking and reading, as well as the occasional round of golf.