Company & Product
Radformation X Protons
Radformation is dedicated to supporting proton therapy as it continues to grow as a viable cancer treatment option.
---
Growth and Indications for Protons
Over the last decade, the radiation oncology landscape has witnessed a rapid surge of growth in proton facility construction and a corresponding increase of proton therapy patients. In just 9 years time, the cumulative number of patients treated with protons worldwide grew from 63,818 in 2007 to 145,000 in 2016.

With model based selection algorithms showing that proton therapy may be feasible in as many as
35% of head and neck cancers
, it's clear there is room for further growth in the years to come.
Because of the depth dose distribution of protons that features high dose deposition at the end of the proton range, proton and other ion therapies harness the unique ability to shape dose along the distal end of targets. After the first clinical use of protons in humans in 1954 at the Berkeley Radiation Laboratory at UC Berkeley, a number of indications for protons have been investigated. Because of the ability to contour the dose, the low dose bath from protons offers lower risk for secondary cancers, ideal for pediatric patients. Other consensus indications include CNS, eye, hepatocellular, sarcomas, advanced head/neck, and reirradiation cases.
Radformation X Protons
At Radformation, we see protons as an integral tool in the cancer fighting arsenal, and we're building tools to support the clinicians providing care to patients each and every day.
ClearCheck has long had the ability to automate plan evaluation and reporting for full-feature proton plan review, including robust dose constraints, structure checks, and plan checks. Automatic validation of basic checks like proper proton calculation algorithm and dose grid adds confidence to physics plan review, which can include a long checklist of tasks requiring otherwise manual review.
A recent version update for ClearCheck now includes plan and field properties support for comprehensive reporting of proton plans. Document your plans using over two dozen new field properties, from nominal energy and range to spot and line spacing. With additional visualization options for the treatment cone, reporting can be customized to proton delivery.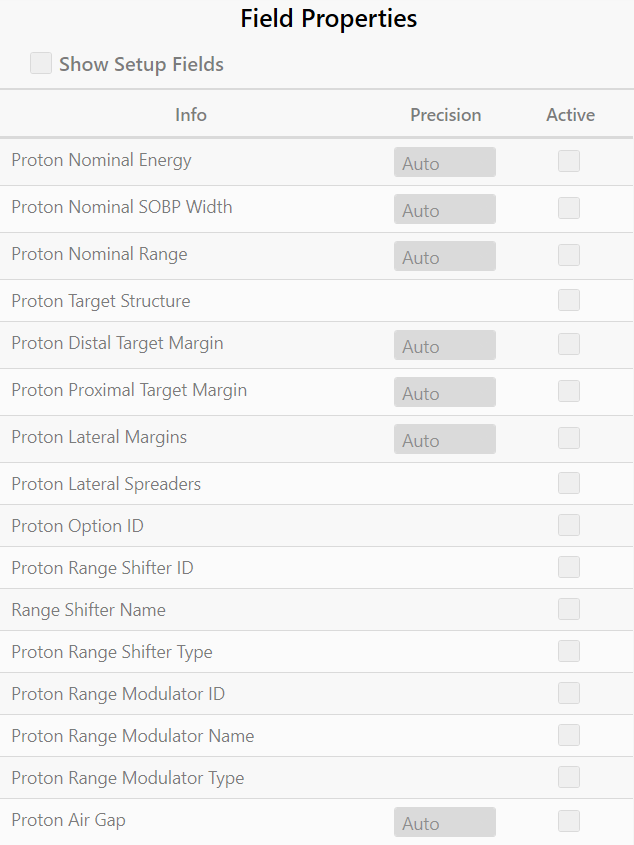 Subset of proton report options available with ClearCheck

Despite the relatively rapid growth of proton therapy worldwide over the last couple decades, further implementation has been hindered in part due to the cost to build and maintain a proton facility. In the end, the cost per fraction of radiotherapy using protons is approximately 2-3 times higher than for a conventional photon plan.
In such a scenario, the ability to capture charges accurately is essential. With the ability to automatically sync proton data from ARIA, QuickCode collects charges captured in ARIA for effortless review, ensuring proper billing for each fraction. Proton-specific templates can be custom tailored to automatically detect your plans and anticipate required charges to meet your department's billing specifications. Whether your plan is a 77520 or a 77523, QuickCode makes sense of all the technical and professional codes generated in a department, organizing them in a meaningful way for intuitive billing audits.
Conclusion
Proton therapy has proven itself to be advantageous for a number of clinical indications and has major growth potential, domestically and across the globe. Already, proton therapy has become a complementary mainstay, a capable tool for treating some of the most challenging cases. As proton therapy continues to change the way we treat cancer, Radformation will continue to provide support to clinicians directly involved with patient care.
When our customers make suggestions, we listen closely. So let us know: what other problems in proton therapy can Radformation help solve?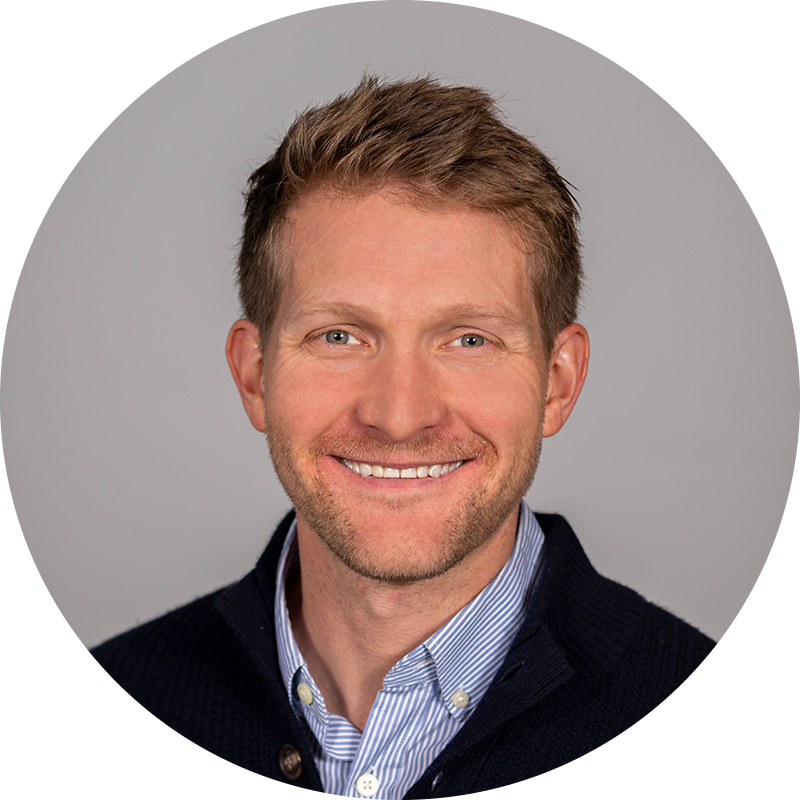 Tyler is a board-certified medical physicist with extensive clinical experience in radiation therapy. He is active in the medphys community including several AAPM committees, the AAPM Board of Directors, and as an ABR orals examiner. Tyler dabbles in real estate investing, loves preparing breakfast for his three kiddos, and enjoys playing adult coed soccer.