Safety & Quality Improvement
Radiation Oncology Accreditation: A Primer
Accreditation delivers clear value to radiation oncology departments via thorough practice assessment.
---
What is Accreditation and Why Is It Worth Pursuing?
If you work in radiation oncology—the odds are high you do—you're probably already somewhat familiar with what accreditation is. It's a giant audit. It's a formal, third-party review of all systems and procedures throughout the department. The process varies depending on the accrediting body, but it involves a thorough appraisal of everything affecting patient care: patient medical records, policies and procedures, personnel, equipment, and more.


It's worth repeating: It's THOROUGH. And for that very reason, this top-to-bottom peer review provides an avenue through which a team may gain insights into various aspects of our work. Having an external review of operations can reveal subtle inconsistencies and blind spots. At the institutional level, that is the aim of radiation oncology accreditation.


While most may be familiar with the concept, radiation oncology lags behind other specialties (most familiar to us, diagnostic imaging) in the total number of accredited departments. The ~1,100 radiation oncology facilities formally recognized by accrediting bodies make up less than half of the total number of radiation oncology facilities nationwide, estimated to be above 2,300.


So if more than half of the departments aren't drinking the Kool-Aid, why bite? Accreditation is quite a process, isn't it? Why sign up for more work?


More Than Reputation
Recognition by an accreditation body sends an important signal to those within the clinic and beyond. Whether a department markets the achievement publicly for marketing purposes or simply hangs a plaque in a location visible to patients, it is likely to be perceived positively in the community. But there are other good reasons to pursue accreditation:
Improved Quality: By benchmarking procedures against published, professional standards, we create safe, effective processes that help strengthen our clinics and protect patients from preventable errors. As a bonus, participation in a program like this satisfies the requirements for a Part 4 ABR PQI project for physicists and physicians alike.

A Higher Standard: Regular third-party audits based on published standards can help change the mindset of a center and create an elevated quality anchor point toward which the team can frequently pull back or return. Even in high-achieving clinics, many physicists are likely aware of some existing shortcomings in their program but perhaps have not been motivated to close the gap. Adhering to specific standards keeps members of the team accountable.

Independent Practice Review: It's not uncommon for physicians to have peer review via multi-disciplinary tumor boards or chart rounds. Similar peer review for physicists and dosimetrists is not as prevalent but is stressed in many accreditation programs. Having a full-scale audit of all relevant practices is critical.

Inspection Ready: Validation of codified policies, procedures, and practices provides excellent preparation for state or federal inspection. Some states require it.

Justifying Change: Having independent eyes on your program and its needs can bring attention to staffing levels, equipment, or workflows that could use an upgrade. For example, when it comes to equipment, the line between the needs and wants of physicists can sometimes be blurry from the administrator's point of view. Beyond upgrades, a commitment to this type of program can be used as fuel to break through the inertia of a department that is not performing at the level it should be.

Future Changes in Billing: Our colleagues in diagnostic imaging are not reimbursed for services unless they are accredited. While there are no impending rule changes for this in radiation oncology at present, it could be a feature of a future reimbursement model. The AAPM advocates for therapy accreditation, stating it "serves the best interest of patients." They're also open to conditioning healthcare reimbursement payments on accreditation status.
Recently, a MedPhys Listserv poll circulated on the topic of radiation oncology accreditation. (A formal, peer-reviewed data source? No, but these surveys can sometimes reveal interesting nuggets and trends in the industry). According to the data, primarily the physicist or physics group leads the project.


Extrapolating a bit, this poses an excellent opportunity for physicists to shine as leaders within our departments. Leadership is one of AAPM's primary strategic goals. By actively engaging in the process, one can begin developing (or further enhance) these skills that are encouraged by the AAPM via various MedPhys 3.0 and Medical Physics Leadership Academy initiatives.


As a department strives for a higher standard via accreditation, many smaller projects invariably crop up that require leadership. This process provides the physicist a perfect opportunity to spearhead these new tasks. For example, if your group doesn't have a regular comprehensive quality management meeting, launching and leading the effort is appropriate for a physicist. The leadership of more quality and safety projects brings more visibility and recognition of the physicist among hospital staff and admin.
For those considering this type of external quality review, there are three major programs to choose from: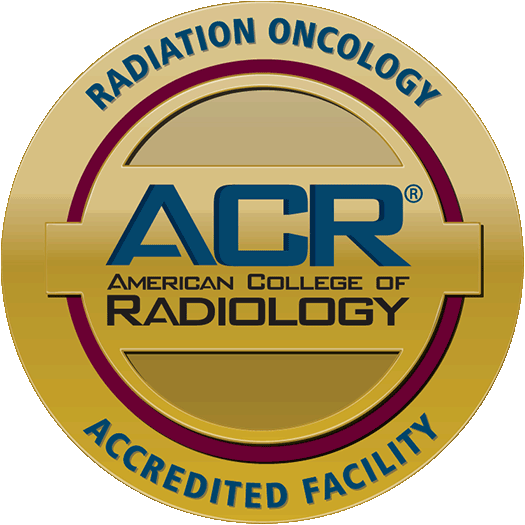 ACR — ROPA
The ACR famously provides services for a number of modalities, including CT, MRI, Ultrasound, and more. Starting in 1986—and now with over 35 years of experience—the American College of Radiology was the very first to offer accreditation in radiation oncology. They have since bestowed their 3-year renewable designation on the largest number of departments of all programs.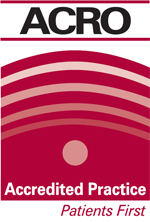 ACRO
Developed in 1995, ACRO is 100% radiation oncology-focused and includes an online chart review conducted by disease site specialists and virtual or in-person administrative and physics surveys. The program is ISO 9001:2015 certified, providing validation from the world's best-known quality management standard for industries and service organizations. In 2021, in partnership with the Radiosurgery Society, ACRO introduced an optional Special Distinction in Stereotactic Radiotherapy.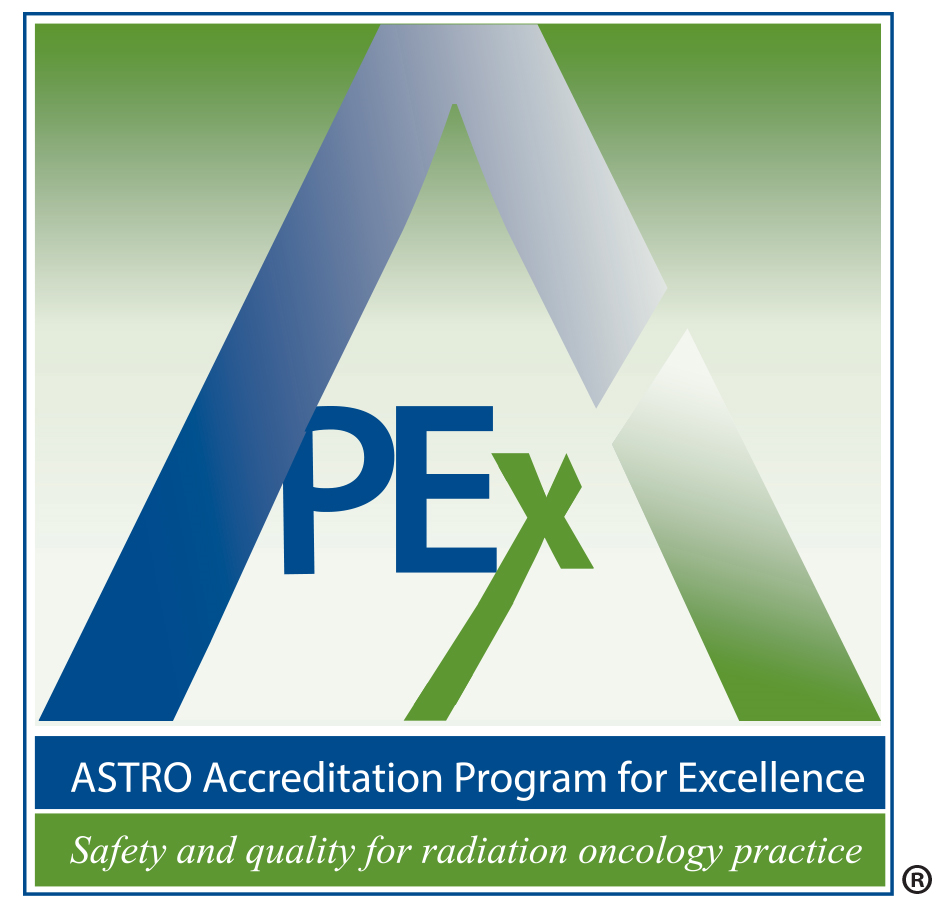 ASTRO — APEx
The most recent addition to this space, APEx brings a unique approach to the process via clinical self-assessment. By providing clear success objectives and feedback, participants can engage in meaningful self-assessment that benchmarks established practices alongside recommendations based on industry standards. By identifying and remediating gaps, APEx takes the guesswork out of the process, which provides more certainty (and a higher success rate) ahead of the on-site review.
Determining Which Route to Take
How do departments know which direction to take with three well-qualified accrediting bodies to choose from? With the cost for all programs being somewhat similar—in the neighborhood of $9-14k to apply with additional fees for additional satellite centers—startup costs may not play a huge role in deciding among the three. On that note, when considering the total cost of the process, the application fees are minimal compared to the staffing resources during preparation. Otherwise, it might be wise to consider:


What is involved in the application?

How does the rigor of standards compare among the programs?

Do they focus more on the technical or team aspects of care?

How much guidance is offered during the process?

Is it important that the accrediting body itself be certified in some way by an international standards body?

How long does the process take from start to finish?
For those considering this avenue for independent practice quality assessment, reaching out to all three institutions with questions important to your department may be a smart place to start.
Ready For Takeoff? What To Expect
Before embarking on a substantial project, it's crucial to ensure that key stakeholders agree on the department's direction. Several comments from the MedPhys Listserv Survey indicate that getting the process off the ground isn't possible if administrators or physicians are not interested or engaged. Of course, even if there isn't broad support for it among staff, using standards provided by accrediting bodies can serve as goalposts to reference in moving toward defining best practices internally.


Without a doubt, given the amount of activity required, accreditation takes time. Especially for the small team coordinating the efforts, there is an additional workload involved when comparing current practices to elevated standards. Once approved, participants start a three or four-year cycle in which the practices must continually engage in re-accreditation and process improvement.
Accreditation for radiation oncology departments has the potential to provide a ton of value to their staff and patients. It is important to see the process not as a single achievement or milestone to reach for but instead as an ongoing commitment to a culture of quality and safety. With physicists, dosimetrists, therapists, physicians, and administrators working together on improving policies, procedures, and workflows, these combined efforts are rewarded with safer and more effective patient care.
---
Looking for more? In our second installment in this accreditation mini-series, we reveal clever tips and tricks from seasoned experts to help guide you in your clinic's journey toward accreditation. Click below to get insider advice.


Acknowledgments: Thank you to representatives from Olivier Blasi and the ACR, ACRO, and ASTRO for contributing information and thoughtful feedback.
¹As reported individually by the ACR, ASTRO, and ACRO.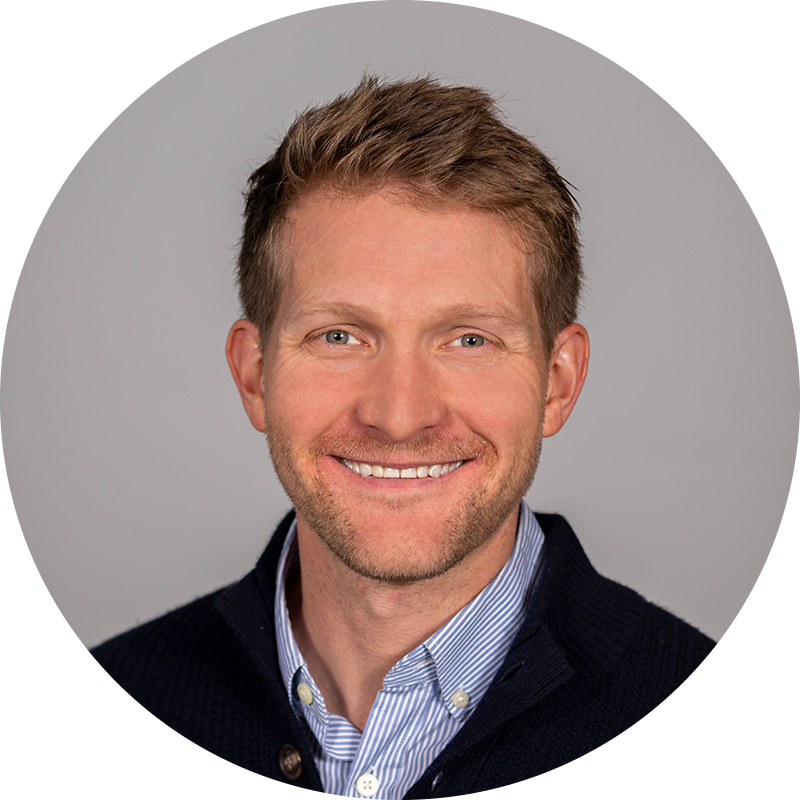 Tyler is a board-certified medical physicist with extensive clinical experience in radiation therapy. He is active in the medphys community including several AAPM committees, the AAPM Board of Directors, and as an ABR orals examiner. Tyler dabbles in real estate investing, loves preparing breakfast for his three kiddos, and enjoys playing adult coed soccer.