RadOnc News
Expert Advice To Jumpstart Your Department's Radiation Oncology Accreditation
Part II Of Our Radiation Oncology Accreditation Series Delivers Actionable Tips to Elevate Your Safety and Quality Program
---
OK, so you're going for it. Your department has decided to take the leap towards better quality and safety with radiation oncology accreditation. Getting started can seem daunting, but with the right approach and a dedicated team, navigating the journey and achieving this recognition can be straightforward and smooth.
In a previous post, we discussed the basics of radiation oncology accreditation, addressing why it's important and how to get started. Here, we'll focus on more actionable tips and tricks. Need some great advice on how to approach the process more thoughtfully? We've got you. We reached out to three individuals/institutions that have seen first-hand what works and what doesn't:


Olivier Blasi, MS, DABR; medical physicist and APEx reviewer

Rex Ayers, MSEng, DABR, MCCPM, CHP, RSO; medical physicist and leader of his department's efforts

The American College of Radiation Oncology

;

accrediting body


With advice ranging from best practices to jumpstart implementation to the most commonly overlooked items, you'll have the guidance to implement valuable strategies to get you through accreditation as efficiently as possible (with fewer gray hairs!) and avoid major pitfalls.
The Reviewer: Olivier Blasi, MS, DABR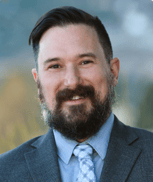 Olivier Blasi is a medical physicist based in Colorado Springs, CO, working with Colorado Associates in Medical Physics (CAMP). He is a reviewer for ASTRO's APEx program.
What's the on-site review process like?
I can comment on what it looks like with the APEx program. The surveyors arrive early in the morning, introduce themselves to the staff, and perform a department tour. Since this is the only time the surveyors will be physically present in the department, they want to investigate the items they cannot review remotely. That includes verifying that your equipment and modalities match what was listed in the application, that audio-visual equipment is working, and that timeout procedures are observed.
Later, they engage with representatives from the department to review charts, policies and procedures, and QA. After the site visit, an ASTRO committee evaluates missing evidence indicators, reviews their significance, gives the site feedback, and votes on the outcome.
What are things that clinics may go overboard on that, while they're important, are overdone?
Thinking that they have to have every policy and procedure perfect rather than setting a solid system to continuously improve their policy and procedures over time.
What do you see being routinely overlooked?
Not every requirement or evidence indicator is equally important to the accreditation process. In the APEx example, the difference between L1 and L2 Evidence Indicators (EIs), with the former being non-negotiable and the latter more of a strong suggestion.
When I do on-site reviews, I often see a need for formal peer review for the non-physician staff members. The peer review for these staff members can be much more important than most think. When staff members engage in this type of activity, considering the workflows they perform daily, they can brainstorm and bounce ideas off of each other. These peer reviews can spark leadership opportunities; these individuals get a vision of how they can improve patient care and are encouraged to lead based on that vision, which is a hallmark of a strong and healthy department. Often it is overlooked and the importance neglected, with the department saying, "they talk together all the time, and that's their peer review".
I've frequently found that physicists lack documentation for onboarding, commissioning, and training when new equipment or software goes live in their clinic. As a surveyor, you feel like they probably did the work but never documented it.
It's helpful to remember that whenever you get new toys in the clinic, run an end-to-end (E2E) case to test the system with all appropriate equipment and staff. Recording the results and taking pictures for setup and procedural reference provides excellent documentation. Practically, performing and documenting this correctly can check off so many boxes. Not only are you testing your system and documenting the procedures as you go along, but it's also an opportunity to train staff and create clinical release documents.
What non-content items (i.e., presentation on the day of, staffing availability, soft skills, etc.) could be improved during the interview?
Running behind schedule due to disorganization hurts the practice because the accrediting bodies are looking for evidence and documentation. If it isn't found, it will count against the site. It helps to have a folder with links to shortcuts to all the relevant information you'll need to find for the surveyor.


The accrediting bodies usually make expectations clear. Practice ahead of time so you're confident in the structural organization of the documents and avoid accidentally presenting blank or half-filled-out QA sheets. This may sound obvious, but if you use software to track your machine QA, be sure that you're proficient with navigating it. Practice presenting your QA program with a colleague. Much of the physics interview is: show me your daily, weekly, monthly, quarterly, and annual QA. Having that prepared is incredibly helpful and also speaks volumes about the department's preparation.
What other general advice might you offer for those just getting started?
To get started, just jump in! It can seem overwhelming, but hesitancy can lead to procrastination. Give some serious thought to establishing consistent meetings with representatives from all roles in the department. To be effective, this ought to be a small group. But when thinking long term, this team might continue as a quality improvement group. Accreditation is often a springboard to many long-term systematic improvements in a department.


If I were doing this in my clinic, I would structure the work around two teams—especially for the policies and procedures:
Team One reviews, cleans, and documents the policies and procedures that you might already be doing but aren't formalized.
Team Two focuses on developing and implementing new policies or making significant edits to existing policies that require changes. This second team must move much slower and methodically as this involves careful clinical deliberations.
Both teams need buy-in from leadership and devoted time to make this go smoothly.


Clinical Success: Rex Ayers, MEng, DABR, MCCPM, CHP, RSO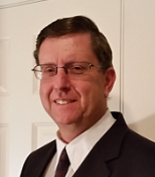 Rex Ayers is a medical physicist with Northwest Medical Physics
Center based at the Tri-Cities Cancer Center in Kennewick, WA. Several years ago, Rex led a successful team effort for APEx accreditation in his department.
How did your department approach the process?
We broke the work into clinical and physics tasks and had weekly meetings going through the APEx Evidence Indicators. Out of each session came assignments with a one-week due date. It's wise to start six months (or more) before your site visit. Staffing-wise, I led the effort for physics, and we had a senior therapist in charge of gathering the clinical documents for review and submission.
What were some challenges you faced along the way?
Time is always an issue. Finding time to do the work can be challenging with a busy clinical load. That's not just for doing the work but also reviewing and approving what you have produced. But once completed, closing all the holes in a program is a great feeling. From the accreditation standpoint, if you do not have the procedure to back up the work that you're doing, it will not be viewed as complete.
What recommendations, if any, did the reviewers have for you?
We were convinced we had end-to-end testing covered. Since we regularly perform patient-specific IMRT QA, we felt that was a suitable routine that verified proper delivery from simulation of the device and creating a unique plan for delivery on the machine. But the reviewers insisted on a separate annual test that included a new phantom scan, unique plan, delivery, and complete documentation.
Make sure you have a robust treatment planning system QA program. Make sure you have tolerances for all your QA and for things like returning equipment to clinical use after maintenance.
Any other advice that you'd provide for anyone pursuing accreditation?
To keep track of all relevant procedures and how they relate to the Evidence Indicators, we put the EI number in the name of the procedure or policy. So, for example, we named one of our policies EI 5.7, Ongoing Staff Training and Competency. This formatting allowed us to track your progress and made the on-site review much easier, as the policies and procedures are easy to reference. Structuring your policy to match the EIs helps make sure you aren't missing any critical policies. Once you have all the Evidence Indicators completed and documented, you are good to go!


The Accrediting Body: American College of Radiation Oncology

The American College of Radiation Oncology (ACRO) is an accrediting body that strives to assist practices in delivering the highest quality care with the best safety standards for their patients.
What item(s) do participants seeking accreditation often overlook?
We break down the process into three parts: Medical Chart Review, Physics Survey, and Administrative Survey. There are frequently overlooked elements for each section.


Medical Chart Review: Missing documentation in the medical chart is commonly encountered. We recommend that practices have a chart check procedure to ensure that medical records are complete. Frequently overlooked are documentation of relevant physical examinations (especially the digital rectal exam for prostate cancer treatment), pathology reports, imaging reports, and staging. Site-specific side effects and risks should also be clearly documented in the consult note or on the consent form. Treatment courses with reduced boost fields should have a composite dose distribution documented. Finally, ACRO recommends practices have a prospective-peer review process as this enhances quality care.


Physics Review: For this portion, the following deficiencies are the more impactful issues to safety and quality of care. For annual linac QA, there is sometimes no comparison of measured data with what is used in the Treatment Planning System. End-to-end testing for special procedures is not done. Lack of policies for linac changes, especially when they have matched beams. Lack of time-out policy for simulation. Prescriptions do not define the site and/or laterality. Treatment intent is not defined. Lack of documentation evaluating the plan against the prescription.


Administrative Survey: M

ost often overlooked is the value of an Accreditation Information Guide, intended as a tool to maximize safety standards that keep practices in a state of ongoing survey readiness. This guide helps all staff work in concert with the institution's accreditation coordinator to ensure mandated staffing requirements are enforced, National Patient Safety Goals are met, staff licensure and certification are always current, and patient care documentation r

equirements are not only met but optimized.
What is the best advice for getting started and completing the program in a timely manner?
We aim to be transparent, and the goal is to help practices through everything. The ACRO Accreditation Manual contains up-to-date details of all the evaluated metrics and elements. We recommend that practices review the manual before beginning the initial or reaccreditation process. Understanding that practices are busy, we recommend beginning about six months before the desired completion date.


Finally, it's OK not to be perfect. We have found that practices often do an internal review and try to address all issues before applying. While this is certainly valuable, and we encourage this, some practices become overwhelmed. In trying to address every last detail, the practice never feels ready, and seeking accreditation is delayed indefinitely. There will be opportunities to address issues after the initial review.
What mix of personnel do you suggest for departments when forming a task group or committee?
The specific makeup of a relevant task group will vary but may include the medical director, practice administrator or manager, medical physicist, and therapists/nurses as appropriate. If the organization has a compliance officer, we recommend including that individual as well.
What are the characteristics of departments that succeed and those that struggle?
As with any project, organization and time management are the keys to success. Creating an internal timeline and breaking the work into small parts are effective strategies. Dividing up tasks to various members of the practice is helpful. Also, the ACRO office is always available to answer questions and assist throughout.
Conclusion
In conclusion, the accreditation process might seem like a steep challenge at first, but with the right resources and attention to detail, you can tackle it with confidence. With these tips and tricks in mind, you'll come out on the other side with a sense of accomplishment and a renewed commitment to quality care.
If you would like to add to the discussion or have something to share that helped your department, drop a comment below!
Acknowledgments
We are deeply grateful to Olivier Blasi for his extensive contributions to the concept, structure, and execution of this post. Thanks also to Rex Ayers and ACRO for their expertise and guidance, which were instrumental in bringing this blog to life.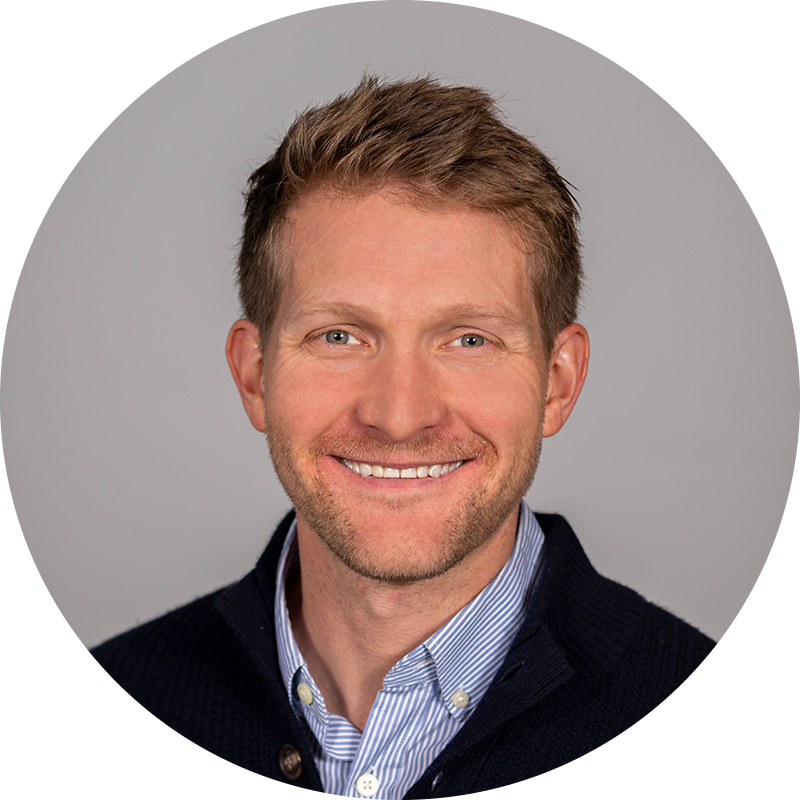 Tyler is a board-certified medical physicist with extensive clinical experience in radiation therapy. He is active in the medphys community including several AAPM committees, the AAPM Board of Directors, and as an ABR orals examiner. Tyler dabbles in real estate investing, loves preparing breakfast for his three kiddos, and enjoys playing adult coed soccer.