RadOnc News
The Focal Spot: Alois Ndlovu
Our first interview on The Focal Spot with Alois Ndlovu, Ph.D. on Zulu culture, sandwich degrees, and mentorship.
---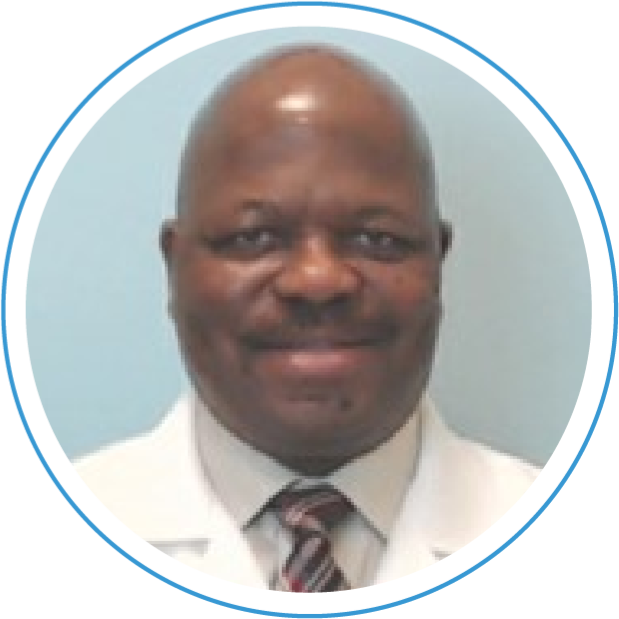 Featuring Alois Ndlovu
"Using one's scientific training as the core to improve or save patient lives is satisfying. I'm a nurturing person by nature and I've always enjoyed taking care of people. I feel really blessed to be working in our field which is why I've mentored a lot of young people, as a way of paying it forward."
Have you ever been curious about the future of medical physics or the steps to getting started in our field? Perhaps you want insight on what it means to be important in Zulu culture? In the inaugural edition of
The Focal Spot
, Alois Ndlovu, Ph.D. gives his take on these topics and much more. Alois has three decades of experience in the field (in multiple countries!) and embodies
what it means to be a medical physicist
: he's curious, smart, collaborative, and dedicated. Presently he is the Director of Medical Physics at the John Theurer Cancer Center at Hackensack University Medical Center. Alois is certified by the ABR and ABMP, he's an oral examiner for the ABR, an ACR ROPA physicist surveyor, and has served on AAPM committees and as president of the New Jersey chapter.
THE INTERVIEW
Tyler:
Alois, I wanted to chat with you for a number of reasons: you've got a lot of experience in the field, you know everybody, and you're an awesome person.
Alois: (laughs) I must have hoodwinked a lot of people in the field. Talking about awesome, in our [Zulu] culture, you're not important until you're a parent. When you bear a child, you are considered as having contributed to society and thus viewed as having a stake in the future. In the community, you are honored by being referred to, respectfully, as "father/mother of so-and-so" and foregoing your first name. In that sense, I'm only awesome to my kids and my kin!
Tyler: Being a parent is cool, no doubt about that. And it certainly changes your perspective. Tell me about where you're at now and how you got there…
Alois: I've been at Hackensack University Medical Center for 18 years! Before that I was at another facility in New Jersey for 8 years, so I've been in NJ for 26 years as a physicist. Prior to my arrival in NJ I did a stint in the relatively cold and gray (weather-wise) Aberdeen, Scotland and a fellowship at the Royal Marsden Hospital in England.
Tyler: You're experienced and well traveled! Were you always interested in medical physics?
Alois: I did my undergraduate in Liverpool, England. I did what they call a "sandwich" degree in which you spend a portion of your undergraduate time in industry. During one of those industry stints I met a young medical physicist from the University of Surrey who was very impressive, and he sparked my interest in the field.
When I graduated, I ventured across the Irish Sea to get my master's degree in Dublin, Ireland before working for a couple years in the UK as a junior physicist. Then I got a British Commonwealth scholarship to study for an applied nuclear physics/medical physics PhD degree at McMaster University in Ontario, Canada. The rest is history, and very good history, I must say.
Tyler: Our field can be very exciting to an on-looking undergrad, that's for sure! To interact with someone with experience that has an advanced degree in physics, that works with multi-million dollar equipment, and also has an impact on patient care—that's pretty compelling. What do you still love about medical physics?
Alois: Using one's scientific training as the core to improve or save patient lives is satisfying. I'm a nurturing person by nature and I've always enjoyed taking care of people. I feel really blessed to be working in our field which is why I've mentored a lot of young people, as a way of paying it forward. Around Thanksgiving I still get some great postcards from former students and junior physicists who have gone on to achieve great success. It's nice to know they haven't forgotten me! I still love mentoring formally and informally, in the clinic as well as away from it.
Tyler: Even informal relationships have big impacts on students, and for mentors it's fulfilling to see those students go on to have successful careers. What advice would you give to a young-career physicist?
Alois: I tailor any advice to young physicists to their personalities and strengths.
I think it's important to identify a mentor, a person whose career you'd like to emulate. If you want to be visible in the field or in the workplace, volunteer to help or head a project that may be outside of your comfort zone. Don't be fatalistic. Don't be the kind of person that thinks that "if it is meant to be, it will happen".
Make a good plan. As the old saying goes, "you plan the work, then you work the plan."
On the mundane side: learn to manage your time, respect deadlines, and continue learning. Be professional. And I'll urge: no whining!
Tyler: I agree with your suggestions. We can be experts in medical physics but that doesn't mean we'll be great contributors. There are basic, non-medical physics skills that we all need to perform our best: communication, teamwork, self-management, organization, and initiative.
Alois: The Medical Physics Leadership Academy is noteworthy for attempting to develop these types of skills within our field and goes hand-in-hand with learning outside of our subject material. These skills go beyond our department and have an impact on our personal lives as well.
Tyler: You've been in the field for 30 years. Where do you think Medical Physics is going?
Alois: I think we're getting deeper into high-precision image-guided radiation therapy. There are new technologies like automation, artificial intelligence, machine learning, etc., that are coming whether we like it or not. Billing will also have an impact as we move toward different payment models. Medical physics 3.0 is geared toward medical excellence and expanding our role in patient care as things evolve. Doing Monte Carlo calculations behind closed doors is no longer going to be enough.
FLASH QUESTIONS
Tyler: What are you not very good at?
Alois: I'm not good at ignoring justice issues, especially when the victims are powerless. My grandmother always said to me, "The mark of a man is how you treat someone who can do absolutely nothing for you." So I sometimes find myself entangled (and not without cost) in issues that I could have walked away from.
I'm sure my family and friends could come up with other different and hilarious examples of what I am not good at…
Tyler: What is your favorite book?
Alois: There are a couple of them. Lord of the Flies is one. The one written by William Golding who ultimately won the Nobel Prize in literature, not to be confused with Lord of the Rings!
A Zulu literature book that's great is Inkinsela YaseMgunguNdlovu (The Rich Man of Pietermaritzburg) by Sibusiso Nyembezi. I first read it in high school, but it had additional meaning when I reread it as an adult more recently.
Tyler: One last question, and a bit of a selfish one: I'm planning a trip to South Africa in 2020. What do I HAVE to see?
Alois: I would go to Cape Town. There are so many great things to see, a big political history, great wineries, and iconic landmarks like Table Mountain. The Garden Route, a stunning 300 kilometer drive along the Indian Ocean coastline, is incredible and, depending on the season, it may offer fantastic possibilities for whale watching. Of course, safaris are also popular, as are trips to Krueger National Park. Add to that the Cradle of Humankind, a paleoanthropological site about 31 miles west of Johannesburg. It was declared a World Heritage site by UNESCO.
Interviewing Alois was both entertaining and enlightening. He's the kind of guy that you could talk to forever! Feel free to chime in about what you think about the interview, what it takes to succeed in medical physics, or the direction our field will take in the future.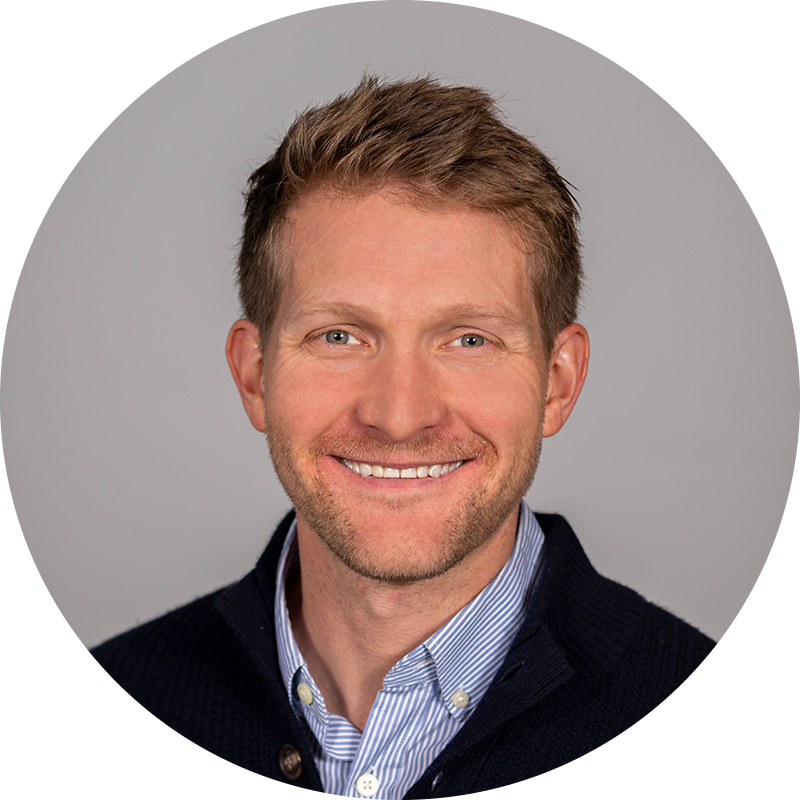 Tyler is a board-certified medical physicist with extensive clinical experience in radiation therapy. He is active in the medphys community including several AAPM committees, the AAPM Board of Directors, and as an ABR orals examiner. Tyler dabbles in real estate investing, loves preparing breakfast for his three kiddos, and enjoys playing adult coed soccer.