RadOnc News
The Focal Spot: Anna Subiel
In this edition of the Focal Spot, Tyler Blackwell interviews Anna Subiel, PhD.
---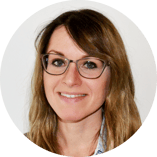 Featuring Anna Subiel
"As a physicist, my work often involves exposure to complex, unsolved problems. While this can be challenging, it also provides me with a continuous drive and motivation, making my work exciting and fulfilling."
In this edition of the Focal Spot, I interview Anna Subiel, PhD.
Anna is a research scientist working at the UK's metrology institute, National Physical Laboratory (NPL), in the Medical Radiation Science Group. She describes her work at the lab, current projects getting attention there, and what she'd do if she had an unlimited budget. As a bonus, she also admits to being a sporty nerd and divulges her secret talents.
THE INTERVIEW
Tyler: Where was home for you growing up?
Anna: I was born and raised in the beautiful coastal city of Gdansk, Poland, which is located on the southern bank of the Baltic Sea. Its origins date back to the 10th century, and I consider myself lucky to have been born in this historic city with a stunning old town. Between the 14th and 15th centuries, Gdansk was a member of the Hanseatic League, which was a powerful trading alliance. More recently, in the 1980s, the trade union Solidarity was founded in Gdansk, which subsequently became a national movement that played a significant role in ending Communism in Poland and contributed to the collapse of the Eastern Bloc. I feel very proud that my hometown has such an extraordinary legacy.
Tyler: What was primary school like for you in a place like Gdansk?
Anna: Primary school was great. Since day one, I was a sporty nerd—I loved to learn and play team sports with my classmates. I was lucky enough to have a number of excellent teachers who fostered my curiosity. They encouraged me to challenge myself and always try to go a step further. By then, I had already begun my lifelong love for maths and science, and I often asked for more complex assignments. I also had great classmates and got along well with everyone.
Tyler: It doesn't surprise me to hear that you played well with others! Did you have a sense of what you wanted to be when you grew up?
Anna: As a child, I dreamed of being a firefighter or a policewoman because I wanted to help people who were in danger. I was always an active child, and I wanted a job that would allow me to be in action while also making a positive impact on others.
Tyler: Well, we know how it ends. You did not end up as a firefighter or policewoman, but no one can question the positive impact of being a medical physicist! Where did you eventually hear about medical physics, and how did it grab your attention?
Anna:I first learned about medical physics toward the end of primary school when we studied famous Polish scientists such as Nicolaus Copernicus and Maria Sklodowska-Curie. While many may not associate Curie with Poland, she immigrated to France in her mid-20s and carried out groundbreaking research in radioactivity. It was during this time that I learned about ionizing radiation and how it is used to treat patients. This sparked my interest in learning more about medical physics.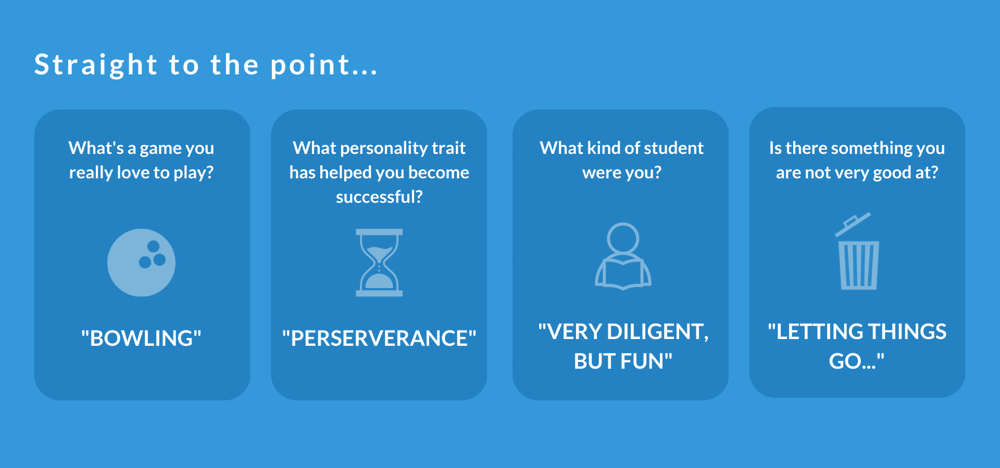 Tyler: How'd you go about pursuing the career? What did your educational trajectory look like?
Anna:In high school, I was certain that I wanted to pursue a career in physics and its applications. A few years later, I obtained an MSc degree in Biomedical Physics from the University of Gdansk. While studying science, I also enrolled at the Academy of Physical Education and Sport to balance my academic pursuits with physical activity.
After completing both programs, I moved to Glasgow, Scotland, where I began my PhD in Physics at the University of Strathclyde. During my time there, I worked with a plasma physics group on novel laser-driven particle accelerators and their application to radiation therapy. After submitting my PhD thesis, I joined the National Physics Laboratory in southwest London, England.
Tyler:That's a really unique trajectory, and certainly different than a lot of physicists in my circle. What's your role there at NPL, and what is your focus?
Anna: My main responsibility is to oversee the development of novel techniques and approaches in radiation therapy and find ways to support them. This often involves the creation of new methods to provide accurate and precise measurements of absorbed dose, which will enable safer and faster translation of new modalities to clinical practice.
NPL provides an excellent working environment that allows for a great balance between professional and social life. Our lab is located within the stunning Bushy Park, which is a fantastic place to relax and unwind in nature.
In terms of equipment, NPL is a large scientific institute, and our radiation group has access to several radiation laboratories, which are home to two clinical linacs, a Theratron, high dose-rate Co-60 irradiators, industrial and diagnostic X-ray sets, HDR brachytherapy labs, radiation research, and chemical dosimetry labs. We have a wide variety of dosimetric equipment, which we calibrate regularly. However, the most crucial aspect is that we are home to the primary standards, such as free-air chambers and graphite calorimeters, developed in-house. All radiation measurements performed in the UK's radiotherapy centers are traceable to these standards.
Tyler: That setup sounds incredible. Do you have any cool projects underway at the moment?
Anna:Recently, I have been devoting a lot of my time to two European projects under the EURAMET umbrella: PRISM-eBT and UHDpulse.
PRISM-eBT is focused on harmonizing and simplifying dosimetry for electronic brachytherapy (eBT) to allow the determination of 3D dose distributions in water. On the other hand, UHDpulse aims to provide the necessary metrological tools to establish traceability in absorbed dose measurements in FLASH Radiotherapy (RT), which uses ultra-high dose rates (UHDR). Given that the field of FLASH RT is rapidly evolving, with the first clinical trials already underway, it is crucial to ensure the safe and efficient translation of this new treatment modality to clinical practice.
Tyler: Being that you're work is done at NPL, do you still have a sense of impact without that direct patient connection a physicist might get in a clinical setting?
Anna:While I do not work directly in the clinical environment, the work we do at NPL contributes to hospitals' compliance with Ionising Radiation Regulations, which helps to improve the accuracy of radiotherapy doses received by patients. Accurate dosimetry is essential to eradicate cancer while minimizing the risk of severe side effects due to the unavoidable irradiation of healthy tissues and organs. Therefore, I believe my work indirectly helps with the treatment of patients receiving ionizing radiation.
Tyler: Let's pretend for a moment that you have an unlimited budget. How might this change your approach at NPL?
Anna:I would invest in significantly expanding our department's basic research in radiobiology and chemistry related to cancer treatment with ionizing radiation. While physics and dosimetry are critical for safe radiotherapy treatment, having a strong department with a team of experts across physics, chemistry, and biology could have a huge impact on advancing radiotherapy research, accelerating scientific progress, and ultimately saving more lives.
Tyler: Are you involved in the field in other ways? Volunteering for organizations or the community in some way?
AnnaI am a member of several professional organizations such as IOP, ESTRO, and RRS. As for volunteering, I actively contribute to a few working groups, including the IPEM Working Party on Dosimetry Standardization and Provision of Traceability in Preclinical and Radiobiology Studies and the RadNet Standardization Dosimetry Subgroup. Additionally, I am a member of the AAPM TG359 task group, which is currently working on developing dosimetric recommendations for FLASH (ultra-high dose rate) radiotherapy. Recently, I have been running the ESTRO Science in Development workshop, focusing on the physics aspects of FLASH RT. At present, I am coordinating efforts to write a white paper on the terminology used in FLASH studies with the workshop participants.
Tyler: Tell me what you love about being a physicist. What are some challenges?
Anna:
It is the challenges that make my work fun! New challenges come all the time, making each day unique. In particular, medical physics is a multidisciplinary field that requires collaboration with scientists across different specialties, such as clinicians, biologists, chemists, and engineers. I truly enjoy the interdisciplinary nature of my work.
One of the difficult aspects of being a physicist is keeping up-to-date with the latest developments and discoveries in the field, which often requires spending extra time outside of work reading papers and following scientific research. Balancing professional and personal life can be challenging at times.
Tyler:Who has influenced your career or personal life?
Anna:My personal life has been greatly influenced by my wonderful family. Although I am passionate about my work, everything I do is only possible thanks to my loved ones. They are the ones who motivate me to get up every day and be my best.
Tyler: What excites you right now about the current state of our field?
Anna:I find the new advancements in radiotherapy treatments to be incredibly stimulating. Some of these involve new approaches in cancer treatment, such as the application of radioprotectors and radiosensitizers, while others involve discoveries of the underlying mechanisms responsible for damaging or sparing effects on tissue. Additionally, new advancements in imaging techniques in medical physics are incredibly exciting.
Tyler: You've worked with students and trainees in the past. What advice would you—or do you—impart on early-career individuals?
Anna:I would advise students and young career physicists to keep an open mind and not be afraid to question established theories and paradigms. Scientific curiosity is fundamental to making groundbreaking discoveries.
Tyler: Is there something I should have asked but didn't?
Anna:Probably, but I think I bored you enough!
FLASH ROUND
Tyler:
What personality trait has gotten you in the most trouble?
Anna:Being a control freak.
Tyler:
Hidden talents/ hobbies?
Anna:I can make fantastic cocktails!
Tyler:
What is your favorite part about being a parent?
Anna:To see the smile on Philip's face when he wakes up and sees me. Melts my heart every time!

Tyler:If you could take a trip to anywhere in the world, where would it be?
Anna:Tibet.
Tyler:
Do you have a favorite TV show at the moment?
Anna:Baptiste.
---
Anna's journey from her hometown in Gdansk to becoming a medical physicist at the National Physical Laboratory in southwest London is nothing short of impressive. While she didn't become a firefighter or policewoman as she once dreamed, I gather the work she's doing at NPL creates the positive impact she envisioned as a child.

If you have a question or comment for Anna, drop it below or participate in the discussion on LinkedIn or Twitter!
---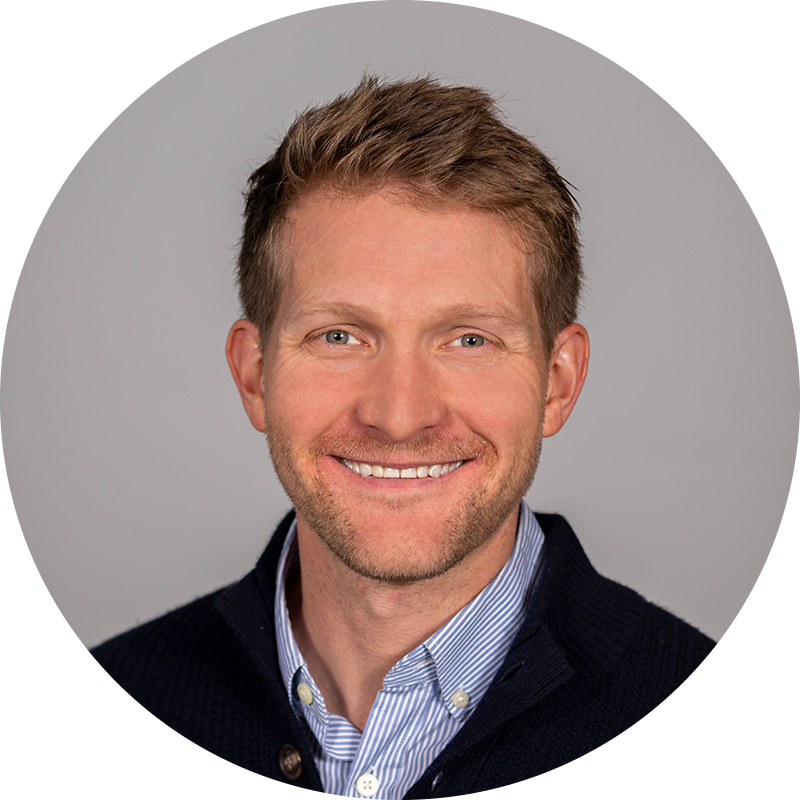 Tyler is a board-certified medical physicist with extensive clinical experience in radiation therapy. He is active in the medphys community including several AAPM committees, the AAPM Board of Directors, and as an ABR orals examiner. Tyler dabbles in real estate investing, loves preparing breakfast for his three kiddos, and enjoys playing adult coed soccer.