RadOnc News
The Focal Spot: Mallory Glenn
In this edition of The Focal Spot, Tyler Blackwell interviews Mallory Glenn.
---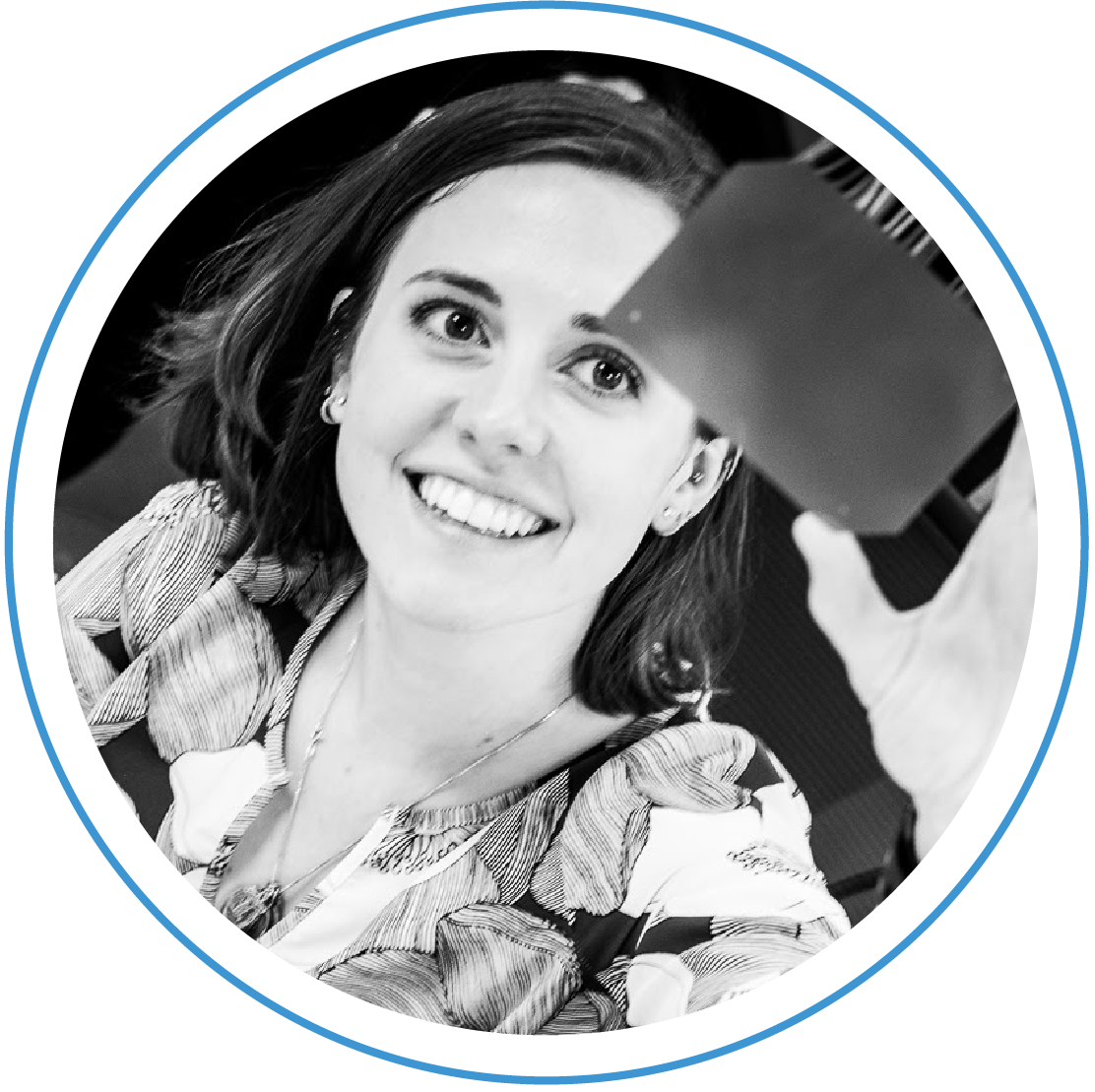 Featuring Mallory Glenn
"The real beauty of medical physics is that it's a culmination of medical knowledge and engineering. It's problem solving for truly applied practice, making strides every day toward the goal of improving patients' lives."
Mallory Glenn is a medical physics PhD candidate at MD Anderson in Houston, TX, poised to complete her degree in 2020. Mallory's studies have focused around quality assurance in coordination with the Imaging and Radiation Oncology Core (IROC). In this Focal Spot interview, we discuss the dosimetric leaf gap, what it means to be a student in the field of medical physics, and the dramatic power of pepperoni pizza.
THE INTERVIEW
Tyler:
I understand you're finishing up with your PhD. Congrats! Does that mean it's residency interview time?
Mallory: You got it! Right now I've got a list of places that I am considering. I am all over the place. As for the PhD, I am in my fifth year of my work, and—knock on wood—I will be graduating this spring.
Tyler: When did you discover medical physics?
Mallory: The truth is, I became a medical physicist because I love free pizza. I remember it clearly: our local student chapter of the Health Physics Society was hosting a career opportunities night advertised with free food. Most of the discussion was on industry, government, and regulatory jobs, but I distinctly remember one slide dedicated to medical physics. It mentioned the opportunity to ensure quality medical care and to help people. I guess that was my lightbulb moment. So after that slice of pepperoni, I've never looked back.
Tyler: Now that you're wrapping up at MD Anderson, what are your post-graduation plans?
Mallory: First, a vacation! That's on the docket. After that I plan on completing a clinical residency and then jumpstarting a research career with an academic hospital system.
Tyler: Speaking of research, you've focused mostly on QA?
Mallory:I work with Dr. Stephen Kry at the IROC Houston Quality Assurance Center. We are specifically investigating treatment planning system beam modeling errors. We want to understand how the community creates its clinical photon beam models so we have more information on the causes of dose calculation errors, with the ultimate aim to improve patient care.
Tyler: So you might be looking at focal spot sizes or maybe the dosimetric leaf gap (DLG)?
Mallory: In terms of Eclipse, you hit it right on. At IROC we've also seen some pretty unusual, and frankly unsettling, scenarios, but we're hoping to improve that. In the most recent paper I published we created a reference data set from a survey of IROC phantom participants using multiple treatment planning system platforms.
What stood out was the DLG. For institutions using the same types of machines, one would think they should be modeled similarly within a reasonable uncertainty. Instead, DLG values were all over the map. Maybe there is something better we could be doing in terms of beam modeling.
Tyler: What sort of influences or mentors have you had and how have they impacted you?
Mallory: The first is my dad. He wasn't an engineer or physicist, so he didn't push me to my career, but he knew the value of an education. He instilled in me a sense of curiosity, to never stop learning. I suppose now that I'm finishing my PhD, I haven't let him down yet!
The second individual was one of my undergraduate professors, Dr. John Ford. When I was having trouble deciding between a master's or a PhD, I'll never forget what he told me. He said, "Mallory, a master's degree would be a waste on you. You have the mind of a researcher. Just do the long haul; you won't regret it." Long story short, he was absolutely right.
Tyler: The conversation among students these days appears to be that a PhD is a smart move considering the discrepancy in residency acceptance rates for a master's versus a PhD. Did that play into your decision?
Mallory: Not immensely. I'd always wanted to be involved with research.
Tyler: What resources have helped you as a student? What resources do you feel are still missing in the community?
Mallory: I had great advisors—that helped! As for what's missing? Things that help us keep track of our mental health. Grad school is taxing! Something that could also benefit us is training in leadership. I attended some leadership symposiums at the last AAPM meeting. I realized that a basic understanding of working in teams, communicating, and even using empathy in a workplace, can really make a difference.
Tyler: You're already active within the AAPM. What's your role with the Students and Trainees Subcommittee?
Mallory: I'm involved on the social media front. If you've seen our Facebook, Twitter, or Instagram: HELLO, that's me! Social media is near and dear to my heart. I am a millennial after all. For this year, I am also the vice chair of the STSC, so I'm helping coordinate the planning for student events at the Annual Meeting this July.
Tyler: What do you think is most exciting about the current state of medical physics?
Mallory: I'd say we are on the cusp of redefining what it means to be a physicist. Look at machine learning, automation…the opportunities to revolutionize the way we treat cancer today are astounding. You can also throw in promising technologies like FLASH therapy, and we are off to really great places.
Tyler: What do you think has made you successful?
Mallory: Decisiveness and commitment. The second I decide to do something, I make sure it will not go unfinished. All of life's biggest decisions were honestly some of the easiest ones for me to make. Now ask me what I want for dinner next week and I couldn't even tell you.
FLASH QUESTIONS
Tyler: On a scale of one to ten, how good of a driver are you?
Mallory: I'm pretty good! I haven't gotten a speeding ticket or been pulled over, but realistically I'm probably an 8 or 9.
Tyler: Do you have a favorite summer vacation?
Mallory: My favorite vacation when I was younger was to the Turks and Caicos Islands. We did an entire week of snorkeling, sitting on the beach, and gorging on incredible island food. That's everything to me.
Tyler: Do you listen to podcasts at all and if you do, do you have a favorite?
Mallory: I'm more a visual person. I love to watch YouTube. The channels I've followed the longest are probably Good Mythical Morning and Binging with Babish…things that relate to food and anything wacky.
Tyler: What's something that you could eat for weeks straight and not get sick of?
Mallory: Especially being from Texas: tacos. I was tested once on this. When Hurricane Harvey came through, I was stuck in my apartment for a week. I was eating nothing but taco leftovers, and I did make it the whole week!
---
In this interview, Mallory has taught us all how to be a successful student of medical physics: have great mentors, get involved, and do fun and exciting research. It's also a big relief knowing that what's for dinner is a challenge for all of us. Let us know what you think of the interview!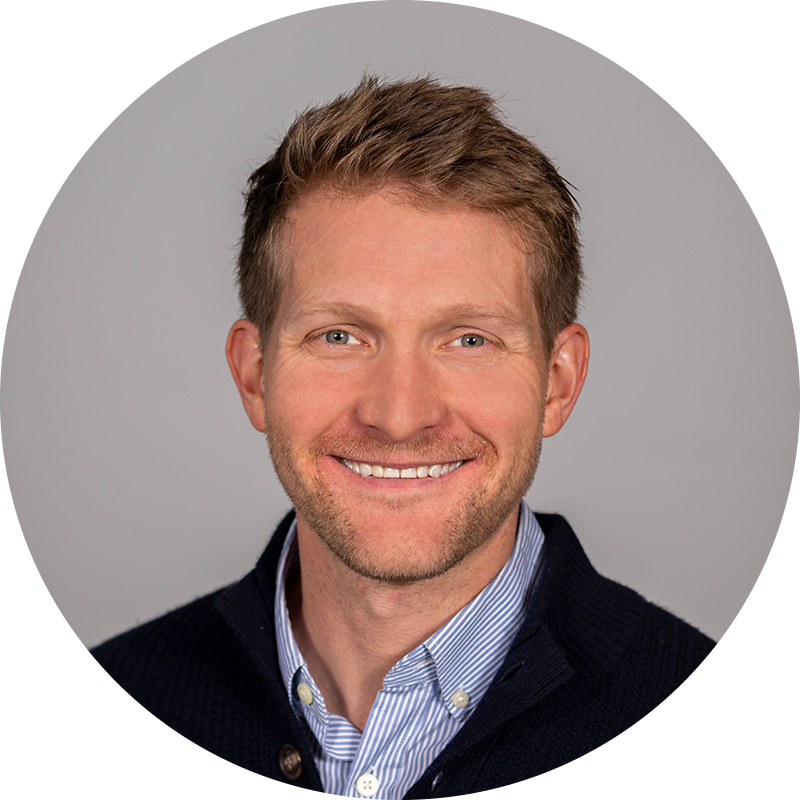 Tyler is a board-certified medical physicist with extensive clinical experience in radiation therapy. He is active in the medphys community including several AAPM committees, the AAPM Board of Directors, and as an ABR orals examiner. Tyler dabbles in real estate investing, loves preparing breakfast for his three kiddos, and enjoys playing adult coed soccer.