RadOnc News
The Focal Spot: Nataliya Kovalchuk
In this edition of the Focal Spot, Tyler Blackwell interviews Nataliya Kovalchuk, PhD, DABR.
---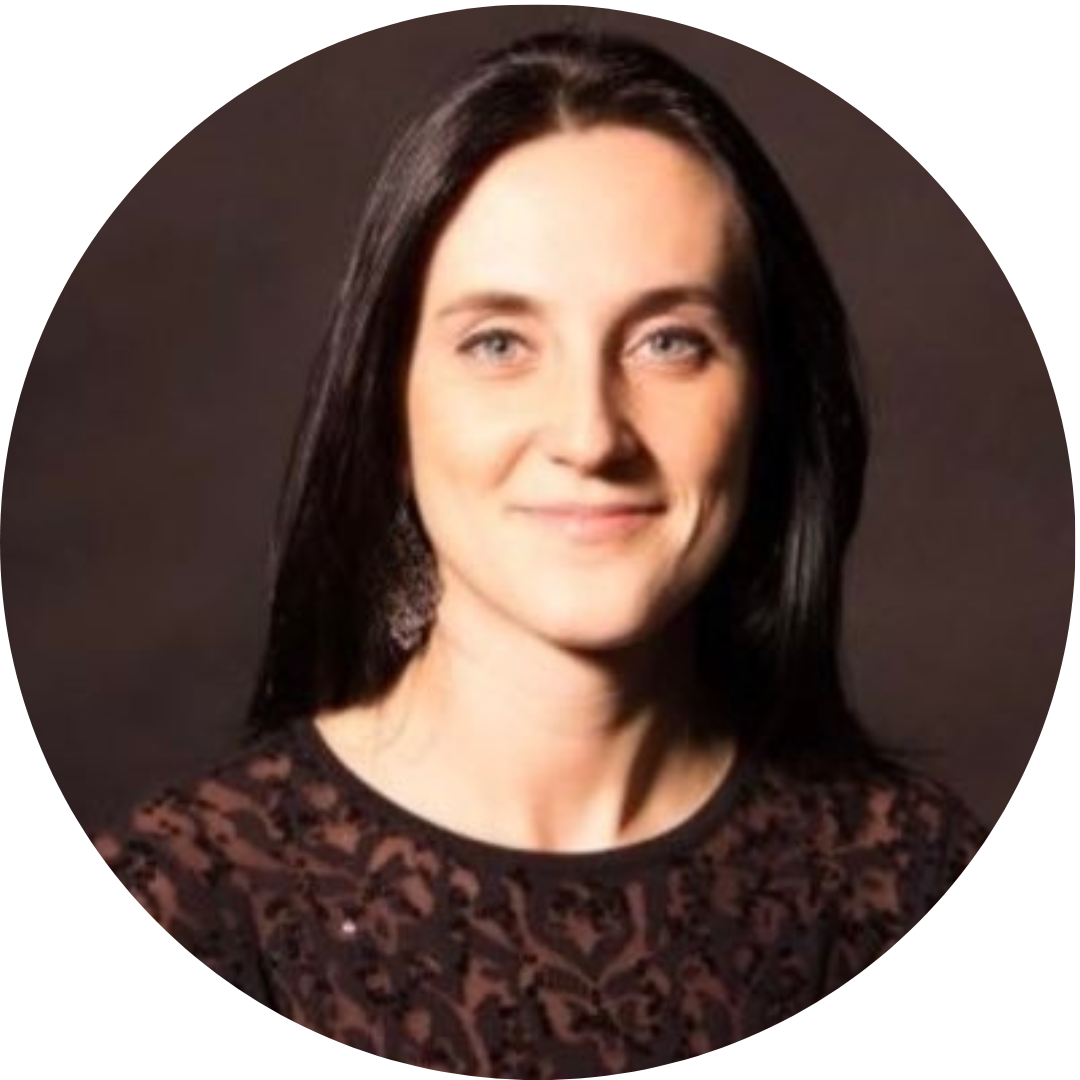 Featuring Nataliya Kovalchuk
"I met this cheerful ray of sunshine and her mother before her treatments and during her follow-up visits to explain and reassure them. Knowing I had a hand in making a real difference in their lives makes my heart smile."
In this edition of The Focal Spot, I interview Nataliya Kovalchuk, PhD. Nataliya is a clinical associate professor of radiation oncology at Stanford University Cancer Center. At Stanford, her recent focus has been developing a TBI program using VMAT. She is active within the AAPM via Medical Physics 3.0, and she also serves as an examiner for the ABR. More recently, Nataliya has effectively channeled important information on the status of radiotherapy in Ukraine amidst the Russian invasion and has effectively coordinated aid efforts for departments affected by the crisis there.
THE INTERVIEW
Tyler: What did your family life look like growing up?
Nataliya:I grew up in a family of 4 in a one-bedroom apartment in Ukraine. We had a very close relationship, always helping and taking care of one another. When I was 20, I moved to the US to study. I missed my family too much, so I secured green cards for my parents and brother via a lottery, so they were able to immigrate to the US in 2007.
Tyler: What hobby were you most interested in as a young child?
Nataliya:I was known by my neighbors as a singer. I used to sing everywhere I went—and very loudly. Of course, Ukraine is a nation of singers! Whenever we get together, we all join in song. I also played the violin and liked to paint. As a teenager, I loved to read. Ukraine became independent when I was 11. Naturally, I grew interested in Ukrainian literature, the history of fighting for freedom, heavy books on Gulags, the Soviet repression against Ukrainians, and Holodomor (the Stalin-created famine that killed 10 million Ukrainians). You know, typical teenager stuff.
Tyler: Why (and how) did you come around to medical physics?
Nataliya:I was a 6-year-old girl when the Chornobyl disaster happened. Unfortunately, the tragedy was hidden from the public by the Soviet powers for weeks. There was a lot of fear when we found out; there were beeping Geiger-Muller counters everywhere because of poisoned water and soil, contaminated rain, and acid puddles. In our area, children were sick with hepatitis—likely due to the radionuclide accumulation in the liver. I was one of those kids too. During my stay in a crowded hospital room—there were no private rooms—I remember making friends with a girl named Marichka from the Chornobyl zone. She had leukemia and died while I was in the hospital. That was my first encounter with death and cancer. I never forgot that experience. From that moment on, radiation accompanied me through all stages of my life and motivated my interest in using radiation for healing as a radiation oncology physicist.
Tyler: Where do you currently practice? What's your role there?
Nataliya:I am a therapy physicist at Stanford University Cancer Center. I am also a physics dosimetry lead working closely with the treatment planning team.
Tyler: What special projects are you working on presently?
Nataliya:Together with Dr. Susan Hiniker, we launched a Total Body Irradiation (TBI) program using VMAT and image guidance. In the supine position, the treatment is more comfortable for the patient, more accurate, and less toxic as we can decrease radiation to the lungs, kidneys, and lenses for myeloablative regimens.
Since its introduction in 2019, we have treated 50 patients with this technique without significant side effects. With the help of my colleague, Eric Simiele, we automated the treatment planning process, so it's a very efficient process as well. We shared our scripts openly with the public for those interested in implementing a similar approach. Inspired by our success, the Children's Oncology Group plans to set up a multi-institutional clinical trial for VMAT TBI to prove its efficacy for children. Because this work may be able to help young children with cancer like my childhood friend, Marichka, I feel like this brings my life around full circle.
I was also a part of a team of physicists who commissioned the RefleXion X1, a first in the world PET-guided LINAC. As the first adopters of this technology, we continuously provide feedback on shaping its features and functionalities to suit patient and clinical needs. I am very enthusiastic about making my mark in this endeavor.
Tyler: What do you LOVE about being a physicist?
Nataliya:My most rewarding work is creating and implementing new technologies, automating processes, and developing creative plans for our cancer patients, many of whom are pediatric patients. I will never forget a toddler with twice recurrent ependymoma. I spent days crafting her plan to deliver very high and potentially debilitating cumulative doses to her brainstem and simultaneously carving out the dose to spare vital function. We consulted with national experts and scoured every bit of literature to arrive at a safe treatment plan for this beautiful little girl. I met this cheerful ray of sunshine and her mother before her treatments and during her follow-up visits to explain and reassure them. Knowing I had a hand in making a real difference in their lives makes my heart smile.
FLASH ROUND
Tyler: What is a family tradition that you cherish?

Nataliya: We observe traditional Ukrainian celebrations of Christmas with 12 cooked dishes and caroling. For Easter, we decorate Easter eggs and bless the Easter baskets full of delicious Ukrainian food.
Tyler: What's the best advice you've ever received?
Nataliya: I like the quote by Marie Curie: "Life is not easy for any of us. But what of that? We must have perseverance and, above all, confidence in ourselves. We must believe that we are gifted for something and that this thing must be attained."
Tyler: What is your favorite book?

Nataliya: I like Ukrainian poetry books. Ukrainians are very poetic people, and many of us can recite poems on demand. We all grew up on poems of Taras Shevchenko, Ivan Franko, Lesia Ukrainka, Vasyl Symonenko, Vasyl Stus, Lina Kostenko.
Tyler: When was the last time you returned home to Ukraine?
Nataliya: Before COVID. The pandemic and the war are making it hard to travel there now. Besides my parents and brother, the rest of my family is still there. One of my cousins is actually fighting in the army and a few other cousins volunteer in the territorial defense.
UKRAINE
Tyler: You've been an essential channel for radiotherapy-related information coming from Ukraine during the war. Can you describe what radiotherapy cancer care looked like before the war?

Nataliya: Until Russia annexed Crimea and parts of the Donbas region in 2014, Ukraine had 52 radiation therapy centers with 86 Co-60 machines and 20 linear accelerators. But due to the occupation, Ukraine lost control of 17% of its external beam machines. To address the growing need for cancer treatment, 16 linear accelerators were installed by 2022, and the ratio of Co-60 to linear accelerators became 54% to 46%. The Ministry of Health of Ukraine planned to purchase additional 20 linear accelerators, but this plan is on hold as the full-scale Russian invasion rages.
Tyler: In an article from Advances in Radiation Oncology, treatment machines using Cobalt-60 were initially removed from service due to the risk involved. Is that still the case? How many machines/departments are still active?

Nataliya: You are correct that at the beginning of the war, Co-60 machines halted operation, but they have since re-established service. Now around 70% of Ukrainian national cancer clinics are providing treatments. But the situation in Ukraine is very fluid. As of now, 13 cancer centers are under occupation, three cancer centers have suspended operations, and two cancer centers are under constant shelling. Some radiotherapy departments have sustained heavy damage (in Kharkiv and Mariupol). Sadly, the fate of the cobalt source in occupied Mariupol is unknown.
Tyler: How have hospitals and clinics been compromised or damaged during the invasion?
Nataliya: For the first 100 days of the war, according to the ministry of health of Ukraine, more than 600 healthcare facilities sustained damages, 105 of which were rendered beyond repair. Beyond that, 50% of pharmacies have ceased operations due to disrupted supply chains.

Tyler: Was everyone safely evacuated from the clinic in Mariupol?

Nataliya: Ruslan Zelinskyi, the president of the Ukrainian Association of Medical Physicists, interviewed the chair of the radiation oncology department in Mariupol, Dr. Andriy Hanych. He recounted a harrowing story of besieged Mariupol:
He and his staff cared for 12 patients who had nowhere to go as their houses were destroyed. At that time, there was no water, electricity, gas, or communication with the outside world. Dr. Andriy Hanych and his staff housed the patients in the Co-60 vaults to protect patients from missiles. They fed them, provided water by melting snow, and kept them warm using the backup power generator. When the intensity of shelling increased and drew ever nearer, he asked the Ukrainian army to evacuate the patients. It was a very timely decision, as only 2 hours after evacuation, the missile hit the department building. He and his fellow oncologist evacuated on foot as there was no transport. His friend was wounded in the leg, but they reached safety by walking 15-18 km along the Sea of Azov. Andriy said: "While staying in the bunker and hearing the whistling of the shells falling next to me, I felt the loss of faith in the big international peace organizations and their purpose. This should not be happening in the 21st century in the heart of Europe. This should not be happening anywhere."
Tyler: You've reached out and petitioned for support. How has the community responded?
Nataliya: A group of volunteers in the US and Australia teamed up to create the Help Ukraine Group (or HUG). We connected with Ukrainian cancer centers to determine their most urgent needs and petitioned vendors for hardware, software, training, and maintenance support donations. We are very grateful for the outpouring of support and assistance from these commercial partners. Seeing such support, I get tears in my eyes, and it inspires me to continue forward. Even if the war were to stop today, the long-lasting effect of the decimated healthcare system in Ukraine would last for years. We must have an effective long-term cancer recovery plan in Ukraine with coordination between governing bodies, professional organizations, multidisciplinary professionals, volunteers, and industry. More help is needed now and long-term.
Tyler: What other opportunities exist to help support radiotherapy in Ukraine?
Nataliya: Dr. Andriy Beznosenko, Chief Medical Officer of the National Cancer Institute in Kyiv, has requested training opportunities abroad for Ukrainian female physicians of various specialties—not only radiation oncologists but also medical oncologists, surgeons, anesthesiologists, pathologists, and medical physicists. HUG members are also working on creating educational materials on how to transition from older 3D techniques towards IMRT and then translating them into Ukrainian.
Radformation is proud to support our Ukrainian colleagues as they continue to work bravely and diligently in an unstable region of significant conflict. If you or your department is interested in contributing to the aid/support effort for radiation oncology in Ukraine, Nataliya can be reached at natkoval@stanford.edu. To cover various travel expenses for these programs, they have established a tax-deductible fund through PayPal to collect donations.
---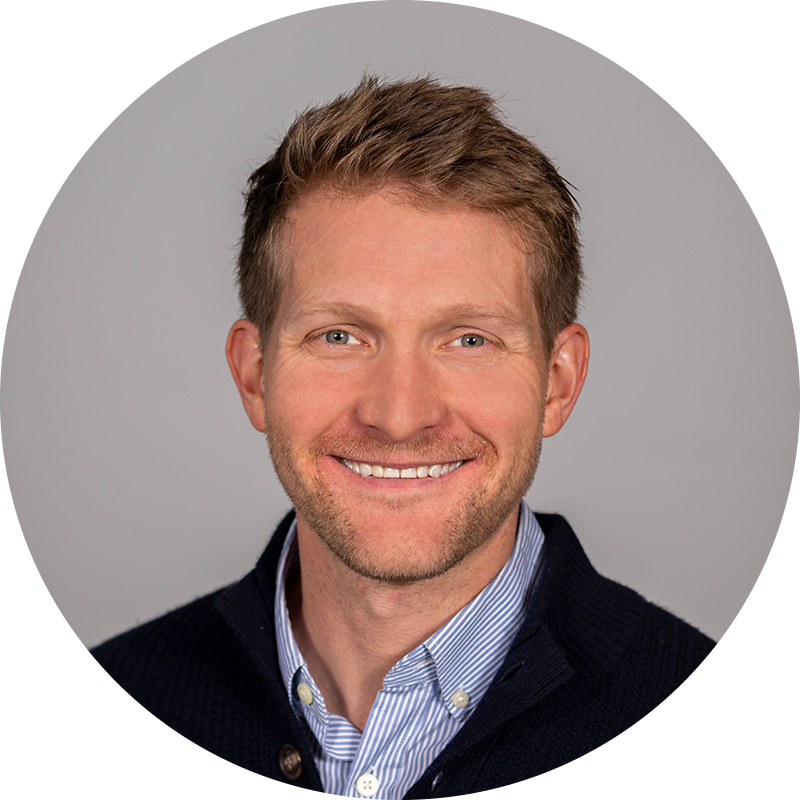 Tyler is a board-certified medical physicist with extensive clinical experience in radiation therapy. He is active in the medphys community including several AAPM committees, the AAPM Board of Directors, and as an ABR orals examiner. Tyler dabbles in real estate investing, loves preparing breakfast for his three kiddos, and enjoys playing adult coed soccer.